7 Awesome Ways to Score Free Stuff ...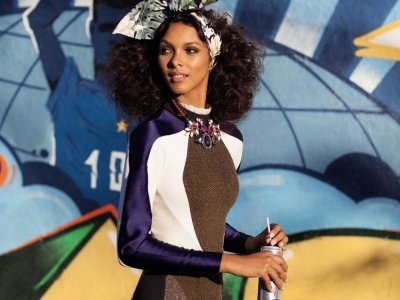 In this day in age, there are plenty of ways to score free stuff! I mean really, who doesn't love getting something for free? Snacks, shampoo, coffee, t-shirts - you name it, you can get it free. Big companies are hungry for your feedback so they're willing to shell out freebies from time to time. With little to no effort, you too can use these ways to score free stuff in no time!
I don't know about you, but one of the things I miss most about being in college is all of the swag they give out, making it one of my top ways to score free stuff. From water bottles to keychains, colleges practically shove free stuff down your throat. Take advantage of that ladies! If you're in college, it pays to be social; it's as easy as attending events or just strolling through campus on any given day.
Sites like freeflys.com post freebies daily from major brands such as Suave or Clarins. With a wide range of options, it's easy to find something you're sure to like. With a simple Google search you can find sites like these fairly easy and begin receiving cool free stuff by mail in as little as two weeks. This is my favorite method because I love getting mail, and every time it's something new!
Some sites like Klout.com reward you for your social media influence by giving you what they call perks! Perks can come in the form of gift cards, magazine subscriptions, or even deluxe sized samples of healthy and beauty products. It really does pay to be active on social media all you have to do is use it to your advantage. Give it a try now, you may have quite a few perks waiting there for you right this minute.
4.

Mailing Lists/ Rewards Programs
Is it your birthday? Many companies and retailers give freebies to those that open an account with them. By signing up for their mailing lists you become eligible for free appetizers at places like Applebee's or cosmetics from Sephora. Others give you free stuff for milestones reached such as: after 10 purchases, earn the next one free. It's simple, all you have to do is sign up and begin reaping the benefits and rewards it has to offer.
Sites like Poshmark.com are great for selling accessories, clothing and shoes you may not want anymore, but there's also the option for trades. As a seller, it's up to you to decide if you accept trades or not, and if you do, many other buyers and sellers out there will often ask to exchange one of their items for yours. This way, everyone wins!
So many companies and stores out there use this method because it's a win win for everyone. You simply do your part by providing your feedback of their goods or services while they offer you something free. Often times this is seen at restaurants or supermarkets. Next time you're out at a restaurant or you're checking out at the grocery store, check the back of your receipt for survey offers. Restaurants such as Outback Steakhouse often promise a free appetizer with every survey completed.
Ever heard the saying "Ask and you shall receive"? Well it's true of free stuff too. Sometimes the only thing standing in our way to getting free stuff is as simple as asking a question. Many businesses and organizations will gladly give you whatever it is you ask for if you're polite. I can't tell you how many times I've admired something someone had so I told them and they let me have an extra, and even sometimes their very own. You won't know unless you try. So next time you see someone with a cute accessory or item, try asking them where you could find one just like it and they just might offer it to you, for free!
There's so many ways out there to score free stuff ladies, you just have to know where to look and who to ask. Try using one of these methods and watch the free stuff start rolling in! It's out there, all you have to do is go claim it! What are some of your favorite ways to score free stuff?
{{#comments_count}} Show Commnents ({{comments_count}}) {{/comments_count}}