7 Free Templates for Killer Resumes ...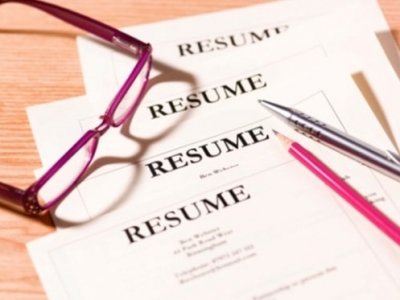 You can find plenty of advice about creating your resume, but if you're lacking confidence because it's your first one, or maybe you're not achieving success with your existing one, you could take advantage of the many free resume templates available online. But, please note, free templates for resumes really are so numerous that you do need to spend a little time in making sure you choose a suitable one. I've dug out a selection of a few free resume templates to give you an idea of what is out there.
1.

John Doe

Find it at graphicsfuel.com

This is a well-made template that is not actually called John Doe, but has it featured as the first thing on the resume. It is a colorful resume template that is going to suit people working in a creative field or a creative job of some sort. At first it might seem a little muddled, but with a little creative filling out, you can create a decent resume. This is one of the many free resume templates on this list that may be converted to suit almost any job you are looking to get.
2.

ASIFALEEM

Find it at freebiesgallery.com

This one is a very well rounded template that is good for any resume for any type of job. It is an all-round template that may be changed and altered to better suit the type of person you are and the type of job you are going for.
3.

Jonathan Doe

Find it at sampleresumetemplate.net

This is a professional looking template that is built on a very simple design. It is not a template for a resume that will knock your boss's socks off. It is a rather lackluster one that is ideal for people applying for jobs where creative thought or original thinking is not an asset/necessity. It makes for a very good practice run and helps you formulate what you want your resume to look like and include - i.e. it will build your confidence in resume creation.
4.

C'thulhu

Find it at css-tricks.com

This is a simple resume that allows you to enter your own picture image onto the resume and it looks very good if you do it right. Add in your information with a mind to how it looks overall and you are sure to create a very good and professional looking resume. This is one of the free resume templates that are fun to change and alter and yet will still look professional when you are finished. It is a template named after the large mythical monster of the same name.
5.

Jhon Sutejo

Find it at ibrandstudio.com

If you are looking to apply for an office position or are looking for a position that does not require a lot of flair and dynamism, then this may be the template for you. It is just a one-page resume that you can change and mold into a larger resume template if you wish. It is easy to change to suit the job you are thinking of applying for. If you are a student and you are trying out a few jobs that you maybe want but that are not your first choice, then this little inoffensive resume template may be just what you need. It is a template that is so inoffensive that if you apply again in around 6 months with a different resume then people will not remember your first one so you in essence get a second shot at a job.
6.

Creative Photoshop

Find it at pgwebdesign.net

This is not a named resume, but if you follow the link you will find it. It is a very well laid out and very professional looking resume template. It allows you to enter your picture onto the resume which may work very well in your favor if you happen to be photogenic or if you are able to create a certain effect with the way you are photographed; for example, making yourself look more intelligent or dynamic, etc.
7.

Sarfraz Shoukat

Find it at speckyboy.com

This is a good template that would work well for any sort of executive position or a template for a less exciting and more subdued job. It works well for most people and may be customized to suit your particular needs. It may be crafted to look as professional as you need it to be.

It is absolutely worth the effort to create the best resume you can. There's a lot of competition out there and you need to pitch your resume for the job(s) you're applying for. With some research and trial and error, you should be able to find something suitable among the free resume templates – and if not, you'll certainly have some ideas for creating your own. Would you look for help with writing your resume from a template?

{{#comments_count}} Show Commnents ({{comments_count}}) {{/comments_count}}