9 Free Things to do This Summer ...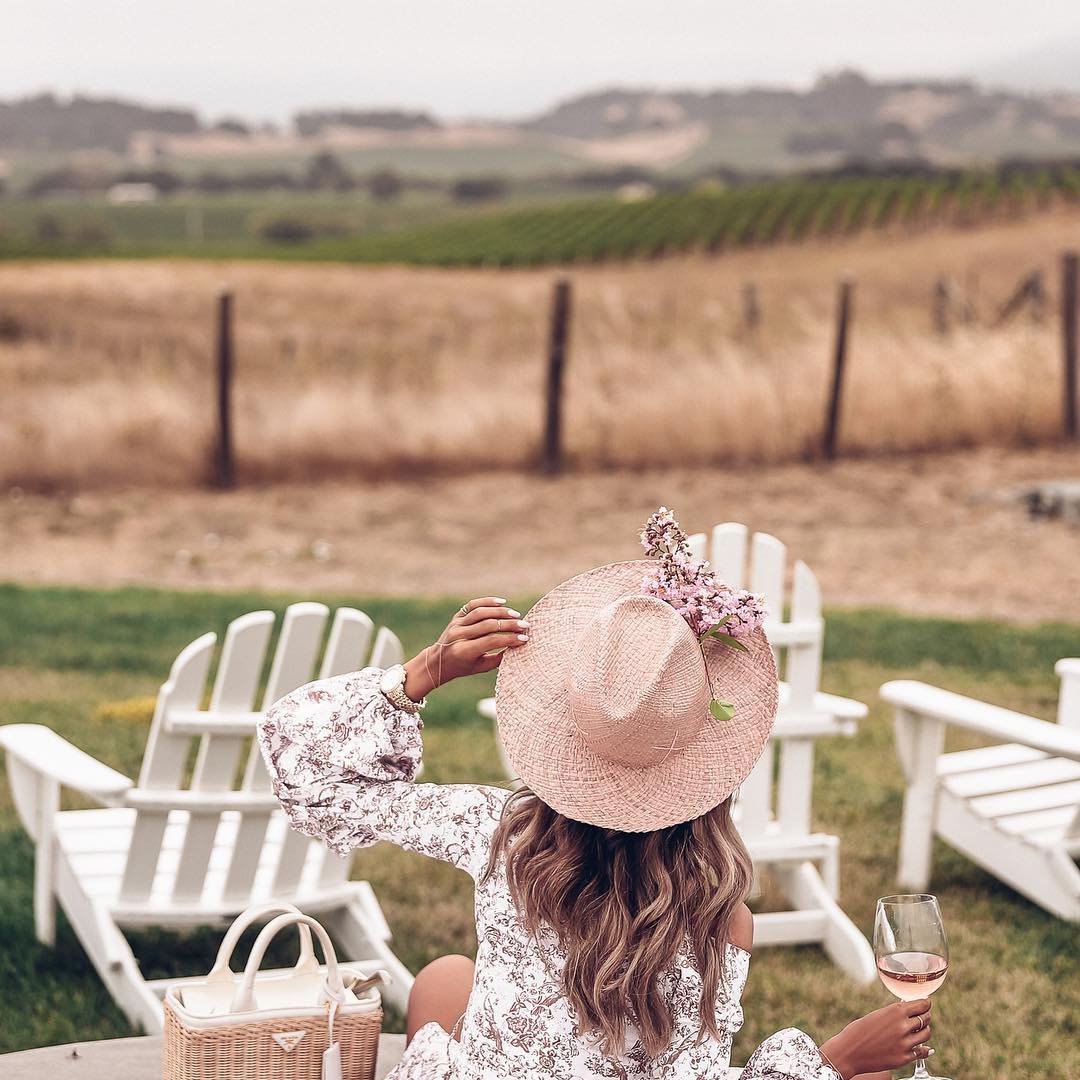 One of my favorite seasons is summer, and I've already started brainstorming about free things to do this summer! With so many vacations, weddings, parties, and other summer activities, you can end up shelling out more than you wanted to by the time autumn rolls around. But this list with ideas of free things to do this summer will keep you with fresh activities to try and keep you from spending too much money in the process. Read on to see what you and your friends can do for free this summer!
Having a picnic should be on everyone's list of free things to do this summer! Picnics are a timeless and classic summer activity that is fun for couples, friends, siblings, or the whole gang! You could do it old school style on the ground, or bring along a card table and chairs if that's more appealing to you. Whatever you do, have fun!
My husband and his brothers once spent an entire day videoing everything they did just trying to capture the perfect (un-staged) funny video! Get together with a few friends and spend the day filming each other. You could imitate your favorite YouTube video or come up with something entirely your own. Have fun with it and don't try anything dangerous or illegal!
3.

Complete a Pinterest Project
We all have about a dozen boards on Pinterest with crafty projects we've just been dying to try…. well this summer, why not make it happen? Choose one or two projects to complete and get started! You might even be able to knock out several in a day once you get started. Check to make sure you have all supplies on hand before you get started, there's nothing worse than being interrupted in the middle of a project because you didn't have all the items necessary!
Do you own a grill? Do you have a large backyard? Why not host a grill out for your closest friends and family? Every person can pitch in and bring something, and if you eat outside, no need to worry about decorations or cleanup. Just set a few pots of pretty flowers on your porch and make sure everyone has bug spray on hand to kill those pesky mosquitoes.
5.

Go Visit Family Members
Nice, summer weather is the perfect excuse to sit around and visit with your family members. Take a few summer evenings to enjoy spending time with family members you may not have seen for a long time. If you're blessed enough to still have your grandparents with you, make sure you make time for them. Visiting with dear family members is a treat that can never be replaced, so value your time together.
When summer comes around, most girls decide they are ready to get into shape and get swimsuit ready. This year, instead of making exercise a chore, make it a habit. Better yet, make it a hobby! Take up some form of exercise like running, softball, dodge ball, swimming, weight lifting, or spinning and turn it into a passion. Other hobby suggestions include reading, painting, cooking, gardening, karate, or pottery making.
Summer is the perfect time to learn a new language and impress all your friends! Whether you are planning a vacation to somewhere exotic, or just looking to order in Chinese at your favorite restaurant, learning a new language can be challenging, fun, and rewarding! If you don't have hours to spend poring over books, pop a CD into your car while you commute back and forth to work or run errands. You can also listen to music in the language you are aspiring to learn for an extra boost.
My husband and I have recently started planning surprise dates for each other. We each take a turn every other month. The rules we laid out are that the date has to be fun, interesting, and it can't be something we normally do (excluding food, of course, because you have to eat!). It's been so much fun trying to choose something unique and new to try out for a surprise date! You can have fun with this tip, and make your own rules! And of course this tip doesn't only apply to significant others! Use it for a best friend, a sister, a mom, or even a cousin!
Maybe this tip sounds a little cliché, but bear with me. Washing your car can be fun if you grab a friend or two. Water fights, sun, soap, bikinis…you catch my drift! Car washes can be expensive, so if you have a summer afternoon with nothing better to do, get out there and suds up your wheels!
Summer is a fantastic time, and when you have a little extra money to spend on the little luxuries, it doesn't hurt to have a good time. But if you are pinching pennies this summer, or if you would like to try and break up your expenses with a few free or inexpensive activities now and then, this list is a great way to do that! Which activities do you plan to try off of my list?
{{#comments_count}} Show Commnents ({{comments_count}}) {{/comments_count}}