7 Great Ways to Get Free Financial Advice ...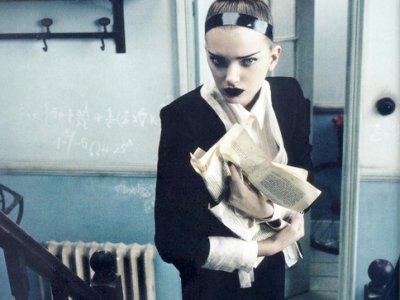 Who should we rely on to provide financial advice? Sound money management may seem like a question of common sense but oddly, it seems to be a life skill left off the education menu. If your parents aren't so savvy about savings or brilliant with budgeting, having a strong sense of finance doesn't come naturally to everyone as we grow up. Whether you want to start off on a strong footing, or you're in debt and need some financial advice, there's no shame in it; in the case of the latter, the quicker the better. There's no need to engage financial consultants or professionals who will charge a fee for their services, there are places to go for and ways to get free financial advice. Here's a few:
Thanks to a series of monetary calamities around the world, our trust of banks has probably never been lower. The once revered and respected institutions that we thought looked after our money are being reviled as nothing more than profit chasers with little regard for their customers' financial health. That is probably true on a company level but for the individual, the personal banker still provides a valuable service. Banks offer free financial advice that helps you see the bigger picture. It is up to the individual to see that they will obviously promote their own products, but the personal banker accepts their fiduciary responsibility to provide the best assistance and guidance.
The Internet hasn't yet managed to totally crowd out traditional forms of media such as newspapers and magazines. Most decent publications have columns or regular features that offer free financial advice – well of course you have to buy the paper or mag, but for a couple of dollars, if the advice is great, it is worth it.
If you're at college, it can be difficult to manage your sometimes frugal budget. If you have access to student counselors, make use of them. They might have knowledge you never imagined, such as how to find cheaper housing, or ideas of ways on saving money on traveling to classes. Sometimes, it's just good to have an ear when you want to discuss financial matters. You may already know the answers, but you need a sounding board.
In the UK there is a non-profit organization called the Citizens Advice Bureau, which is available to any resident. The CAB dish out free financial advice, as well as providing guidance on legal and property matters. As a small country, it is obviously easy to administer a national organization and I have been unable to find the equivalent in the USA. Similar organizations however, do exist at a local level - one particularly well known one for example, is Bronxworks. It is worth checking your city website and local community centers for potential sources of financial advice for free. If you are specifically looking for free debt advice in the US you can check out nfcc.org
Since the Internet opened up the world, everyone can set themselves up as an expert. Just because you've once had a loan or a credit card doesn't make you qualified to dish out financial advice for free or otherwise. The Internet is a brilliant place to get free financial advice, with more websites devoted to money matters than there are needles on a pine tree, but please review the qualifications of whoever is providing it.
You can book an appointment with a financial adviser. They will present various options for managing your debt, or getting the loan you want, or even discuss your pension and investment options. You can listen to everything they have to say, and then act upon on your own accord. OK, this isn't totally ethical and really comes down to your personal conscience if you do this, but it is just one way to get free financial advice without obligation.
Now don't roll your eyes. Your parents can be a very good yardstick for advice on financial matters. Although not qualified, they have experience, which is often something money can't buy. Ask them about their financial mistakes and learn from them. Understand their successes and how you can emulate them and better them. Talk to your elder relatives too. Grandparents may have different values and attitudes about money, but think about it – they got by without the need for a wallet full of credit cards, and they would shudder at the idea of payday loans. It wouldn't be a bad thing to hear their views and it may well just turn out to be the best free financial advice – ever!
Don't forget, it's not just about getting financial advice for free. It is about understanding it and using it so you enjoy good financial health.
I'd love to hear of other ways you know of getting free financial advice.
Top Image Source: weheartit.tumblr.com
{{#comments_count}} Show Commnents ({{comments_count}}) {{/comments_count}}