7 Life Skills That Will Impress Employers ...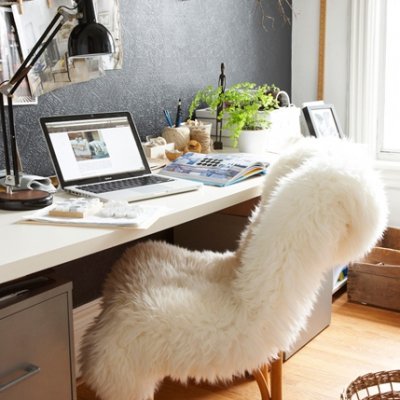 Ever wondered what skills employers really wish you were showing? Whether you're looking for a part-time job that fits around your other commitments or your dream job, these are the life skills that you need to demonstrate to give yourself the best chance of getting the nod – or getting a promotion, if you've already got your foot in the door! How many can you tick off already?
How well do you work in a team? I don't just mean with your best friends, either. I mean with strangers, or random associates from your science class, or even just people who shop in the same place as you. Can you work well with others? Are you confident enough to lead a group? Can you follow instructions? A good employee can work either as a team leader or a team member, and is happy in either role. They are dedicated towards the success of the team, and won't sabotage it. If you get a chance to demonstrate this during an interview, make sure you show that you can. Don't be too loud or too quiet, and make sure your contributions are valuable.
This ties in with teamwork, but it's a life skill on it's own, too. You need to be able to verbally express your ideas and thoughts clearly and confidently. That could be to your team, to your collegues, to your boss or to your client. It could be standing up to give a presentation at a conference. It could be talking to your parents. Practice quickly explaining new concepts and ideas to friends and family members if you're nervous, and don't let your nerves hold you back. While public speaking can feel daunting, it really does get easier with practice.
Never go to an interview knowing nothing about the company. You should always know what the company does, and who their rivals are. For example, if you are going for an interview at a local restaurant, learn what their opening hours are, and who their rivals are. They might be open for lunch and dinner, for example, and closed on Sundays, but have a rival a few streets away who hold parties on Sundays. Depending on your own experience level and the position that you are applying for, you don't need an in-depth knowledge of the commercial realities affecting the company, but an interest and a basic commercial awareness will definitely serve you well.
Are you self-motivated? Really? I'm not talking about making the last bit of milk last three days so that you don't need to go out and buy more. I'm talking about acting on your initiative, identifying opportunities and putting forward ideas. For our restaurant idea, for example, you could suggest to your boss hosting a Sunday party, or perhaps advertising Friday parties. It might not be possible, or it might need to be adjusted, but having the confidence and motivation to put it forward to your boss shows self-motivation and initiative that will always be appreciated.
Okay, so you don't need to have been a private detective, but being able to investigate and analyze will serve you well in most careers. Learn how to gather information, and use that information to establish facts and trends. Problem solve. Why do your peak times occur when they do? Could you make more sales if you package together a mother and child lunch deal? Look at the stats and come up with ideas.
You were probably expecting this! As well as being able to express yourself verbally, you need to be able to write well. School will have helped you here, teaching you the basics for reports and letters. Your new workplace will likely have templates and examples that you can use, too. Just remember to proofread EVERYTHING before you send it, make sure that your spelling and grammar is good, and be clear about what you are saying and what you need back.
Being organized at work is vital. That's not just good for your boss, either – you're going to find yourself feeling stressed and burned out if you're not on the ball! Plan out your time carefully. Use a diary or wall planner, or an online calendar on your phone or tablet. Make sure you mark down meetings quickly, and set yourself reminders 15 minutes before so that you have plenty of time to get there and settle. Being late never looks good!
When you go in to your interview, be ready to talk about these skills. You might wish to use something like the STAR framework (Situation, Task, Action, Result) to show how you used your skills and how they helped the business. You're sure to impress! Got a tip on how to impress employers? Leave a comment and let us know!
{{#comments_count}} Show Commnents ({{comments_count}}) {{/comments_count}}