7 Most Reliable Websites to Buy from ...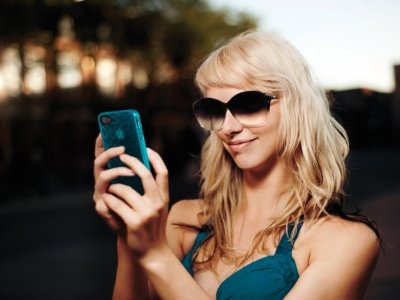 There are so many reliable websites to buy from that give you good deals on normally overpriced items. I wouldn't suggest buying just anything online but there are some things that would be all right to purchase, as long as you find reliable websites to buy from. When you shop in stores, there is a guaranteed price on items until they finally go on sale, but by then they may no longer have the color or style you wanted. Online you can find endless listings for items like phone cases and designer bags.
1.

Ebay

eBay is a well-known website that uses the bid technique so that buyers can potentially get a bargain for normally expensive items. They also use the buy now technique, which allows sellers to make a profit selling an item for the price they want for it. I buy phone and tablet cases all the time from eBay (yes, I have quite a few), and have always gotten them. I have also sold a few things on there and received the money in my PayPal account as soon as the item's listing time was over. I'm sure there are some scammers on there, but eBay is one of the most reliable websites to buy from, providing ratings out of 100% for all users, as well as tips on how to notice when someone is running a scam.
2.

Amazon

Amazon is very similar to eBay, a little more popular, and also a little more expensive. You can find good deals on there, but you really have to look for them. Amazon does have cool features though, like showing you the lowest and highest prices on an item you're interested in. This eliminates that extra search time trying to make sure you have found the lowest price on that cool phone case you want. Another cool thing about Amazon is that they have a credit card. When you sign up and get approved a $30 gift card will be credited to your account to use that day. They offer rewards points on things like gas and other Visa purchases like a regular credit card would.
3.

Etsy

If you are into unique, homemade items, then Etsy.com is perfect for you! Many people sell through Etsy to show their skills and make a name for themselves. It's like they have their own little online shop. When you go on you can visit one particular seller's shop and see all the items they make and similar items from another person's shop. A lot of items have really high shipping costs though, so make sure you're not overpaying for shipping fees.
4.

Chegg

This online website is very different from the others I've listed, because they only sell textbooks. This is great if you have college students or are a college student yourself, because they offer books at a much lower price than the college bookstore would. They allow you to rent or buy textbooks and even buy your books back if you no longer need them. If you don't want to haul around a bunch of textbooks then you can buy your books in e-book form. While you're browsing check out the study and money saving tips they provide as well.
5.

Overstock

Guys, Overstock is amazing. Just like the title says, it's a website that sells overstock from companies. You can remake your entire home while scoring huge savings by buying from them rather than going to a store. They have a huge clearance section filled with furniture and other household items, so consider checking out Overstock before you buy new furniture elsewhere. I have only bought an ottoman from them, but I love it and it was a great buy. I plan on buying much more from them when I graduate and get my own home!
6.

Gilt

All right, ladies, this is for you. Gilt.com sells handbags, shoes, jewelry, and clothing. You know, all the important things in life! Things can get pretty expensive, but they do have daily deals, and promotions. If you were already going to buy $300 boots, maybe you can find a similar style with a similar price and receive whatever promotion they are running for the day. Check it out.
7.

Justfab

Another website for the ladies, JustFab sells clothing, handbags, and jewelry as well, but they focus on selling shoes. I have gotten 4 or 5 pairs from JustFab and they were all worth the $39.95 that they cost. They have a set price on everything, which is $39.95, but they do have clearance and will sometimes offer you an item for half price with the purchase of a pair of shoes. Your first pair of shoes from JustFab will be half off, so even if you don't want to buy from them again, you got a nice pair of shoes for $20. If you set up an account you have to make sure that you get on every month to skip the month or they will automatically take $39.95 out of your account to go towards the next purchase of a pair of shoes.

You may never have to walk into a store again after checking out these websites! Be sure to do a little research before you start buying from any website to make sure it's legit. I plan to do a little online shopping to take advantage of the post-holiday sales. What's your favorite site to shop from?

{{#comments_count}} Show Commnents ({{comments_count}}) {{/comments_count}}