7 of the Best Prepaid Cards if You Want to Avoid Debt ...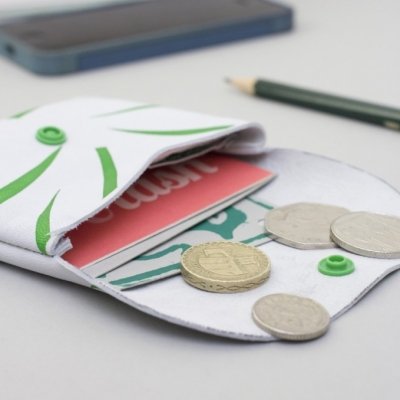 If you like the convenience of a credit card, but you hate debt, here's a look at the best prepaid cards.
A prepaid card is a debit card that isn't tied to your bank account. You can load and reload money onto this card, and only spend what you deposit in your account. For young adults -- or anyone who wants to avoid credit card debt -- a prepaid card is the way to go. Here are seven of the best prepaid cards.
1.

American Express Serve
This reloadable card is one of the best prepaid cards because it requires no credit check and no minimum balance. There's a $1 monthly fee and you can use this prepaid card at over 24,000 ATMs nationwide. To reload your card, visit a CVS pharmacy, a Family Dollar, Walmart and participating 7-Elevens.
2.

Account Now Prepaid MasterCard
This prepaid card features no monthly fee, and you can get a card with no credit check or ChexSystem check. There's the option to direct deposit your paycheck onto the card. Use funds for any purpose – whether you're buying groceries, getting gas or entertaining.
3.

Brink's Money Prepaid MasterCard
Use this card for direct deposit and get your cash two days faster. Enjoy mobile and online access, which lets you check your balance, send money and find ATM locations. You can earn cashback through the Payback Rewards program, and you'll receive a $10 purchase cushion when you're short on cash. There's no monthly fee.
4.

NetSpend Prepaid MasterCard
Get a prepaid card and stop worrying about high balances and late fees. With this card, you can earn cash back with the NetSpend Payback Rewards, and up to 55% off on prescription medication. Set up activity alerts and receive notifications with your mobile phone. The monthly fee for this prepaid card is up to $9.95.
5.

READYdebit Visa Select Ocean Prepaid Card
Just like any prepaid card, your approval is guaranteed. Use this card and you'll never pay a card fee or a purchase fee. You can access your account online, plus there's the option to withdraw cash from participating ATMs. Use your prepaid card wherever Visa is accepted -- whether you're shopping, entertaining or traveling.
6.

ACE Elite Visa Prepaid Card
Use this card for direct deposit and get your cash faster. You can transfer money to another ACE Elite cardholder with no fee. And if you take advantage of direct deposit, you can withdraw up to $300 daily (no fee) at any ACE Cash Express location. There's the option to earn cashback on everyday purchases, and you can manage your account online or through a mobile device. The maximum monthly fee is $9.95.
7.

GreenDot Prepaid MasterCard or Visa
You can track your spending with the mobile app, or use online bill pay to send checks and pay bills. This prepaid card can be used everywhere MasterCard or Visa are accepted. Reload your card at participating 7-Eleven locations, or set up direct deposit and get your funds faster. There's a $5.95 monthly charge, but you can avoid this fee by loading at least $1,000 a month.
Unfortunately, a prepaid card doesn't build or improve your credit score. But if you're looking for a simple way to manage your money, and you don't want a credit card, a prepaid card is the next best thing. What are other benefits of a prepaid card?
{{#comments_count}} Show Commnents ({{comments_count}}) {{/comments_count}}