Investing in a good, protective phone case is important if you just spent $400 on a new phone, but are expensive phone cases the way to go? I vote no if they are for looks more than protection. Some phone cases cost more than the phone you've bought and might not be worth the investment. Once you see these expensive phone cases you won't think the Life Proof and Otter box, or even designer brands cases, are the most expensive anymore.
---
1

Louis Vuitton IPhone Cases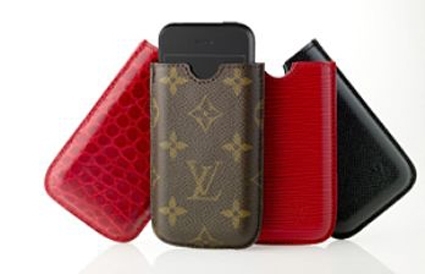 Louis Vuitton has created four different pouches for the iPhone: the Monogram Canvas, which has the iconic Louis Vuitton logo, the Taiga Leather, Epi Leather, and the Alligator skin. All are really cute, but don't seem to provide much protection for your phone, because it's only a phone sleeve (I'm including it among the most expensive phone cases anyway). These cases, which range from $295 to $1120, will keep your phone stylish while in it, but won't keep it safe from shattering.
---
2

London Lotus IPhone Case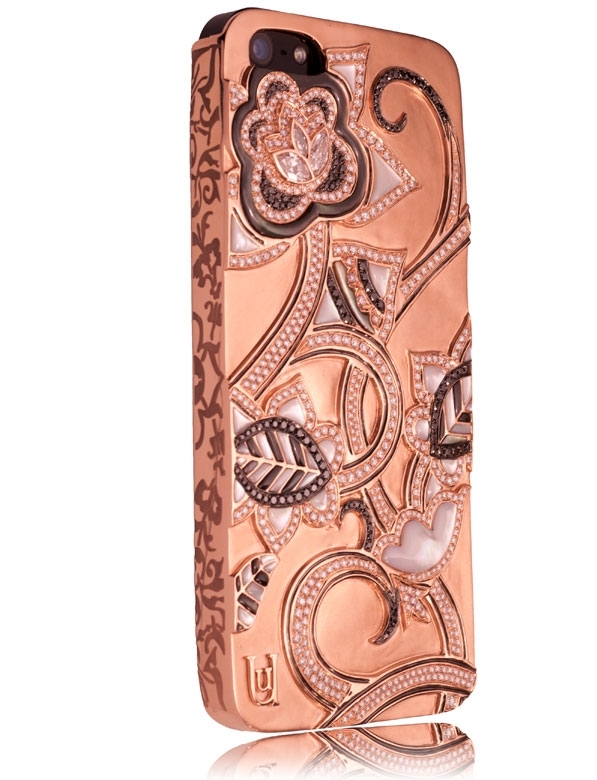 This phone case is really beautiful and much more subtle than the diamond encrusted phone case/necklace that topped the list. The case itself is made of 18-carat rose gold, but has a lotus flower on the back designed with pink, black and white diamonds. It cost $302,570 to get one, and is one of many phone cases designed and launched by actress Mischa Barton. The London Lotus is however the most expensive of all the cases from her line.
3

Miansia's Solid Gold IPhone Case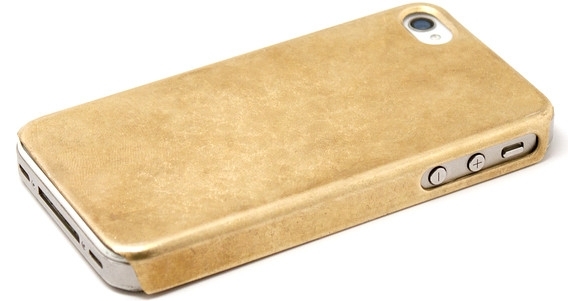 This phone case is much cheaper than the two beginning the list, but still cost a pretty penny. It is made completely of 14-carat gold and cost $10,000. You have options though: you're able to buy it in rose or yellow gold. Each one is made when ordered and engraved with a number to distinguish it from the others (just in case someone else may be dropping $10,000 on a phone case). You could also get it engraved if you wanted.
---
4

The Natural Sapphire Company's IPhone Case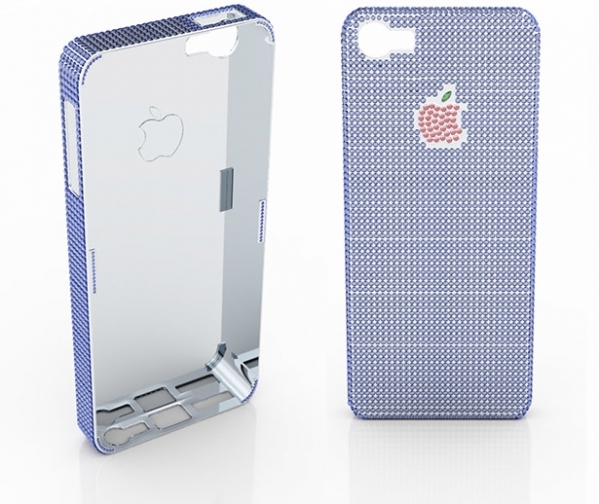 Once considered the most expensive phone case out there, the iPhone case created by the Natural Sapphire Company cost $100,000. The case, which looks pretty plain, is actually decorated with natural, untreated sapphires and rubies. The small amount of rubies, included on the case, form the apple logo and the rest is decorated with the sapphires. Of all the cases I've listed I think this is the one least worth buying. It looks relatively cheap, and there are knock offs that look just as good, if not better than this one.
---
5

Swarovski Wildcat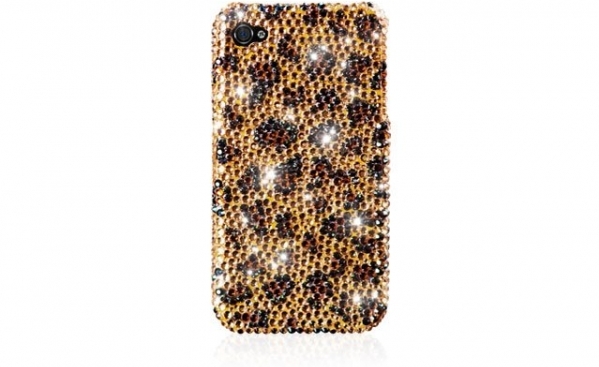 The Swarovski Wildcat cost $300, which is cheap compared to the first four of our expensive phone cases. This snap on case is designed with Swarovski crystals arranged in the form of leopard print. Each case is handmade, making each one different from the one produced before. It is also said to be protective in addition to being stylish.
---
6

Softbank BB Samurai IPhone Cases

These cases are actually really cool, because each of the five memorializes a famous samurai from Japanese history. There is one for Oda Nobunaga, Date Masamune, UesagiKenshin, NaoeKanetsugu, and Yukimura who were all great samurais for several reasons. To make these cases the company Softbank BB collaborated with a 350-year-old lacquer ware company called Zohiko. They all cost the same at $1,000 each.
---
7

Ultra Case: Royal Crown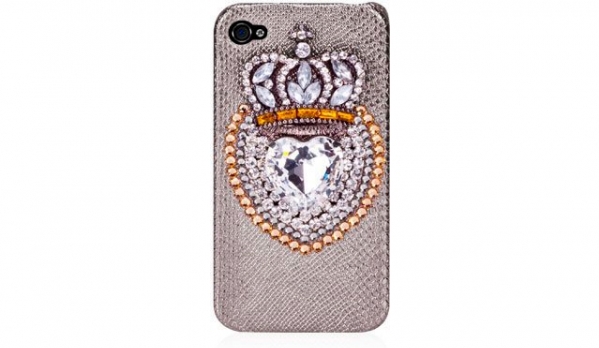 Like the Swarovski Wildcat, this case is embedded with Swarovski crystals in the form of a heart, topped with a jeweled crown. Costing only $180, this could be a possible investment if you want your iPhone to stand apart from everyone else who has one. If you bought the iPhone because it is slim though, this phone case won't appeal to you; it adds size making the phone a little bulky.
Life Proof and Otter Box cases are expensive you say? No way. I would much rather spend $50-$90 on a case proven to be protective than one just for glamour. Buying any of these could put a dent in your pocket, some more than others. If you could splurge on a phone case, which would you buy?
---
Comments
Popular
Related
Recent