7 Things to Order in Bulk Online That Will save You Money and Time ...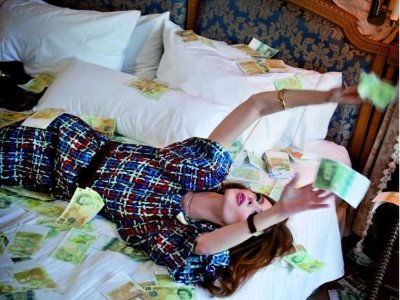 I'm such a huge fan of finding things to order in bulk online to save money. I love saving money, especially on food, health products, bath essentials, and cooking supplies. There are a ton of things to order in bulk online that I'd like to share with you so you can get in on the savings too! These items can be found through multiple retailers, which I'll share with you, and are up to 50% cheaper than in stores. Plus, it's much better to buy in bulk online than in bulk bins at stores. Those items aren't as fresh, other people have put their hands in them, and they can carry anything imaginable that are on people's hands. Plus, because they're exposed to more air, they may go bad quicker, even if the expiration date says they are fine. Instead, buy some bulk items, like these below, online and feel sure that you're getting a savings and something that's safe too.
By far, some of the best and healthiest things to order in bulk online are nuts and seeds. Not only are they fresher, but they're cheaper, especially if you buy raw and organic like I do. Plus, you're most likely to get higher quality nuts from better sources as well. They're fresh, inexpensive, and taste amazing! They're also fast to ship, and shipping is cheap. Plus, nuts and seeds go rancid quickly at room temperatures, so buying them in bulk bins at the store is never the best option. Look for nuts and seeds at Nuts.com, iHerb, Vitacost, and Swanson Vitamins.
I'm a huge herbs and spices fan. I use them a lot, but I don't like paying a lot for them. So, to solve this issue pretty easily, I buy all my herbs and spices online. I look for deals each week, and buy all my most used spices like cinnamon, ginger, cardamom, Italian seasonings, black pepper, and others online. They are usually just a few dollars higher for an entire pound than they are for a few ounces. I use cinnamon more than anything and bought a one pound bag of organic cinnamon that lasted me almost 5 months, whereas a small container of the same brand that cost $2 less would have lasted me about 1 month. All I had to do was store the bag in my freezer well sealed to keep it fresh! You can get your favorites at iHerb, Swanson Vitamins, MountainRoseHerbs.com, and Vitacost.
I'm a huge fan of herbal and green tea, and have recently started buying it online and love it! I don't even have a tea infuser, but I've found I don't need one, and the savings are worth it. I actually brew loose leaf tea in my coffee pot, just like I would coffee. There's no stove involved, and it's so much easier. Plus, the leaves are fresher and much cheaper to buy in bulk long term, than using all those tea bags. I've also found you can brew more than one pot of tea with the loose leaves and get a second pot that's nearly just as strong, versus a weaker second brew with the bags. I pay usually anywhere from $6-10 for a pound of loose leaf tea that lasts me two months, versus a bag of $3-$4 at the store lasting me 2 weeks if I used it daily. See the difference? Plus, buying online is much fresher, and usually the leaves are higher quality, so long as you buy organic or non-irradiated. Head to iHerb, Swanson Vitamins, Nuts.com, or MountainRoseHerbs.com to get yours.
Believe it or not, you can save so much money on higher quality coffee if you buy it online. I buy a low acid coffee that's organic and non GMO. It's the best coffee I've ever had online, and it's much cheaper than store varieties, or even the same brand in stores. Yet, you can also find the most amazing organic beans online, and even tastier espresso beans if that's your thing. Coffee is a great thing to buy online, so definitely do not miss out on huge savings on such a vital staple. I buy two or more packs in bulk, and keep one unopened in the freezer until I'm ready to use it, or buy my beans in bulk and keep them in a cool, dry place in glass Ball jars. Find your favorites at Amazon, iHerb, Swanson Vitamins, Coffee Bean Direct, and Nuts.com.
I love having extra thick, gluten free and organic rolled oats every morning for breakfast, but have you ever noticed how much these are in stores? It's ridiculous! Almost $9 at a bag or more at many places is what you'll pay in stores for high quality breakfast items like these. Yet, I don't need to spend all my money at the store, I just buy online! I can buy these same oats in bulk on Amazon for $24 for 6 packs, which is $6 a pack. Then, all I have to do is put them in my freezer to keep well, and I have a six month supply of breakfast for a measly $24. Not too shabby, right? There are other items like cereals and bars you can buy for breakfast online as well. Shelf stable almond milk is even now available online if you use it during breakfast. You can get them at Amazon, Vitacost, Swanson Vitamins, or iHerb.
6.

Vitamins and Supplements
Another awesome thing to buy online in bulk are vitamins and supplements. You can usually get a great buy one get one deal each week, and don't be afraid to buy generic brands if the source is high quality. I've found many name brand vitamins and supplements I can buy online, which are so much cheaper than buying separately, or in stores. Some of my favorite items to use are multivitamins, Vitamin D, magnesium, fish oil, and some things like protein powders or superfoods. Find them at Vitacost, Amazon, or Swanson Vitamins.
You might laugh at this, but seriously, you can save so much money on bulk toilet paper if you buy through Amazon. They have name brand toilet paper in huge amounts at rock bottom prices. Hey, it's an essential item you normally hate paying for, so why not save on it? You can pay as little as 20 cents a roll for most brands if you buy it this way.
Buying in bulk is fairly new to me, and because I'm single, I don't buy my groceries at bulk stores like Costco, nor do I care to buy the above items there either. I can get bulk items even cheaper online than in bulk stores, and the items come to me, without me having to go out and seek a deal elsewhere. Do you buy bulk items online?
{{#comments_count}} Show Commnents ({{comments_count}}) {{/comments_count}}