It's that time of year again, where you pick a name from a hat, and then spend hours combing the aisles looking for gifts to get your Secret Santa! I know many work places, such as my own, celebrate the coming holidays in this way, with their employees secretly giving multiple small gifts to one another throughout the season. The gift price limit is usually quite low, as you have to do multiple gifts; mine is just $5.00! So here's a list of inexpensive, fun gifts to get your Secret Santa this year.
---
1

Cold Weather Accessories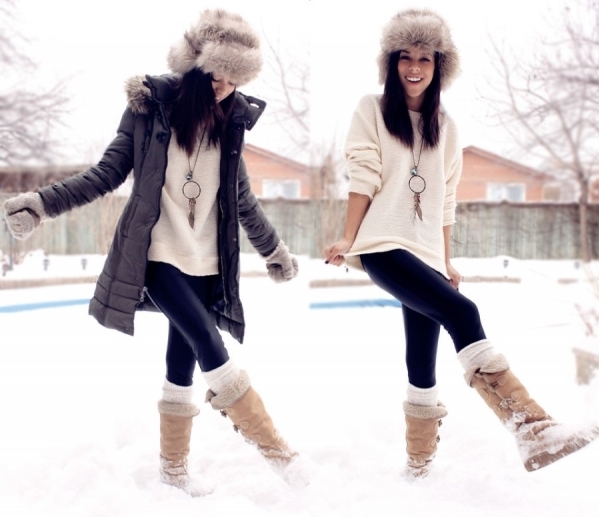 The weather outside is frightful… so give your Secret Santa something to help them stay warm! Pretty (or manly) scarves, ear muffs, gloves; all of these make great gifts to get your Secret Santa. And depending upon where you go, they're not expensive, either. Target is great for cute, affordable gloves and headgear. And if you're on a $5.00 budget like me, head over to Five Below. Their scarves are super cute, and right in budget.
---
2

Cute Candy Jars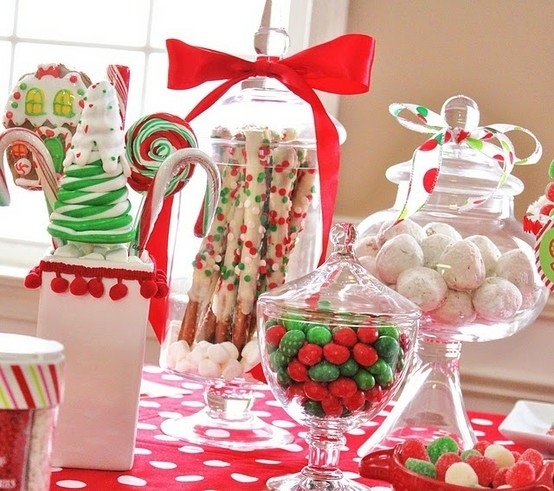 This gift is part purchase, part Do-It-Yourself. Go buy some candies or chocolates that you know your Secret Santa enjoys (or holiday candy if you don't know what they like), and put it in a pretty container or a mason jar with some ribbon. Depending on how crafty you are, you could decorate a wine glass or mason jar with glass paint in a holiday theme. If you're not artistically inclined, hit the dollar area at Target for a cute, holiday-themed container. This is a great little gift that can easily be done in budget.
---
3

Holiday Movies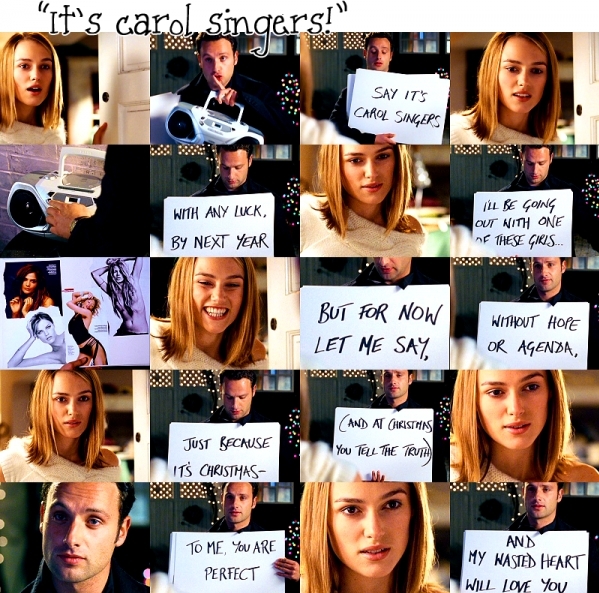 The holiday season usually finds me curled up on my couch with a soft blanket in front of a fire, watching Christmas movies. My personal favorites are The Holiday and Love Actually! Buy your favorite Christmas movie, and wrap it up for your Secret Santa. You can even treat it as a hint to who you are. Target, Five Below, and Wal-Mart all sell discount holiday movies, and you can even pick up some candy or popcorn to go with them if it's in your budget!
---
4

Cozy Blankets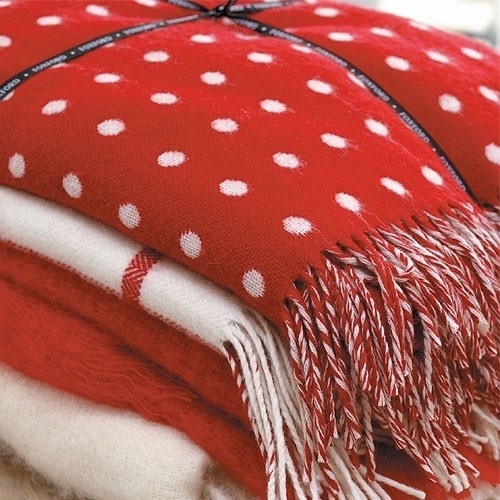 Speaking of curling up in front of the fire, a cozy blanket is a great, inexpensive gift to buy your Secret Santa. If your budget is a bit roomier, you can find super soft, huge blankets at Target, usually on an end-cap. If your budget is more like mine, stick to Five Below. They sell cozy blankets in fun patterns for, as advertised, under $5.00. Last year I got my Secret Santa one of their Snuggies (you know, the blanket with arms?)… he loved it!
---
5

Christmas Tree Ornaments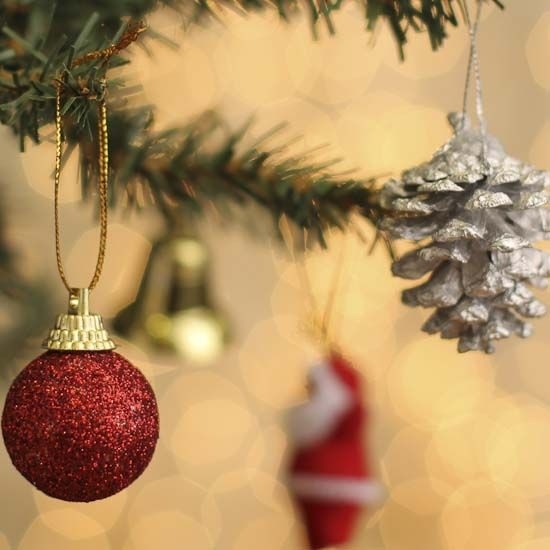 This one is simple, easy to find, and inexpensive. As long as your Secret Santa decorates a tree, it's the perfect festive gift! You can easily buy two ornaments for very little money. Make one of them a more traditional ornament, and the other more personalized, or for a laugh. For instance, last year I got my dad an ornament of Santa on a Harley, because he rides motorcycles, and he loved it! I like this gift option because you can personalize the ornaments to who your Secret Santa is.
---
6

Seasonal Smelly Stuff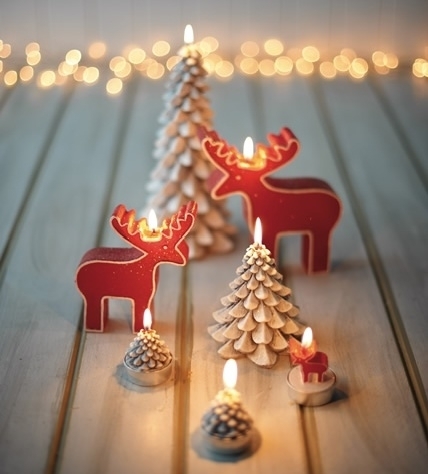 The holiday season is, in my opinion, the best time to stock up on holiday scents. Who doesn't enjoy the smells of evergreens and holiday pies? Buy your Secret Santa candles, or air fresheners, or one of those little wax melting things to put at home or in the office. You could even go with a car freshener! This is the perfect gift to help your Secret Santa get into the holiday spirit.
---
7

A Stuffed Stocking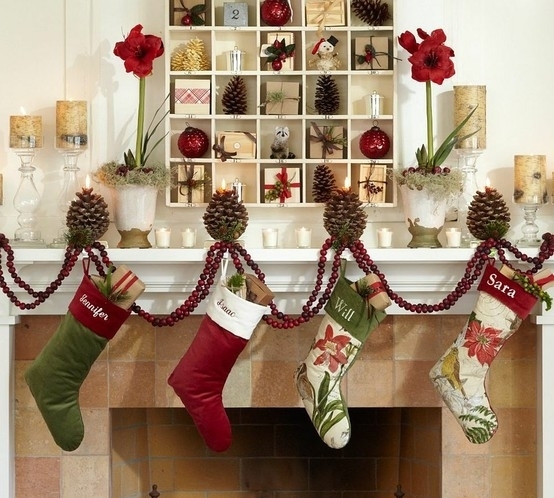 This is a great option for your final Secret Santa gift. You can stick whatever you want in there, because who doesn't love opening a stocking. This year, I plan to fill my Secret Santa's stocking with an iPhone charger from Five Below (because he always steals mine), candy, and a Christmas CD. I'll splurge a little because it will be the final gift, but I still plan not to spend more than $15.00. If you decide to do a stocking, be creative with it! You can even use it as the way to reveal who you are at the end of the season.
---
8

Festive Mug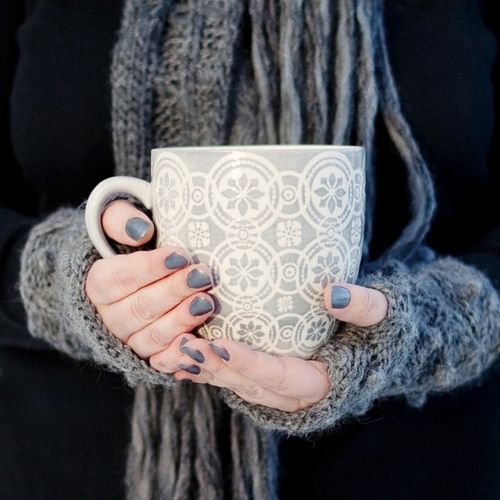 There's nothing like a big 'ol mug of hot tea, cocoa, apple cider or coffee to help you fight off the winter chills so you know this gift will be well used! Mugs are relatively inexpensive and you can go all out with a holiday themed mug and stick some drink packets inside or get one with a funny saying or their favorite color and fill it with some candy canes or chocolate. Look for mugs at discount stores like Target or Marshall's. Quick, easy and easily done under $10.
---
9

Hand Cream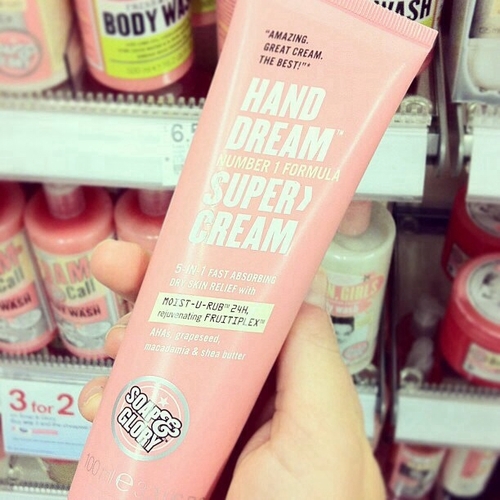 Hand cream is another great gift that will be well appreciated. Some big name lotions can be expensive, but there are lots of other great options out there from EOS and Bodycology. Depending on your budget, you can also throw in a pair of moisture gloves or a lip balm with the lotion.
---
10

Potted Plant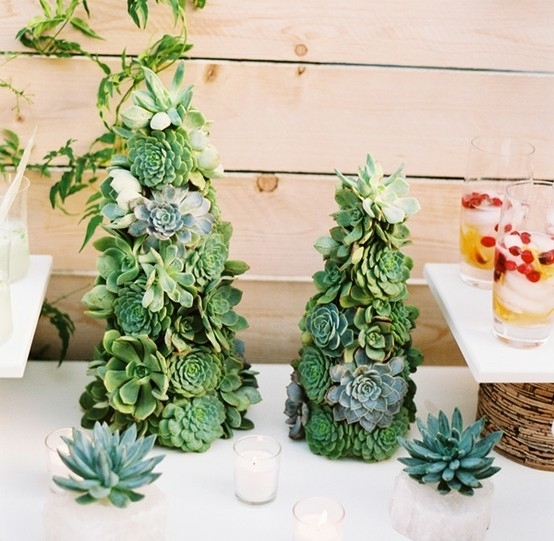 Giving someone a potted plant might seem odd, but there are benefits to keeping a plant in your office that I think your co-worker will appreciate! Plants help improve the air quality, reduce stress and a study by Washington State University found that having a plant on your desk helped improve productivity.
---
11

Snacks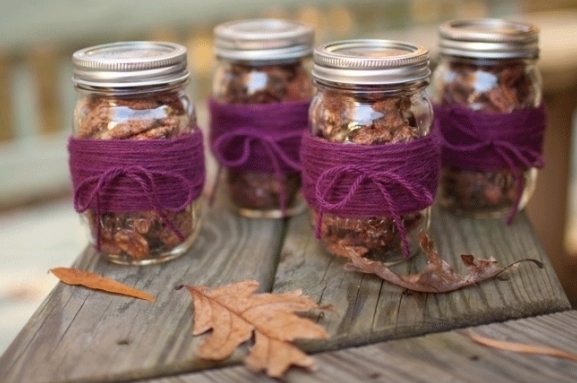 No matter who the recipient of your gift is, everyone enjoys and needs a good snack to keep in their desk. Why not give a decorative jar of nuts, trail mix or gourmet pretzels so your co-worker has something yummy to munch on while he/she works some overtime or just needs a little afternoon nourishment.
The holiday season is a great time to get to know the people you work with. Participating in a Secret Santa should be a fun and festive way to accomplish this, not a financial burden. Are you participating in a Secret Santa this year? What are you favorite thrifty and fab secret gifts to give?
This article was written in collaboration with editor Lisa Washington
More
---
Comments
Popular
Recent