7 Tips for Making Money with Social Media without Even Leaving the House ...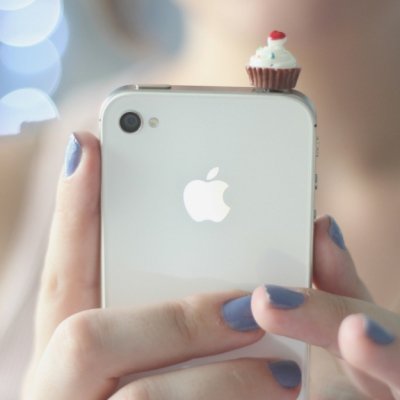 There are quite a few ways to make money with social media and you don't even have to leave your house for this. Even though, it's a relatively new industry, a lot of money-opportunities have arisen lately for people with an entrepreneurial spirit. A lot of these sites have helped their users turn their hobby into a business or even turn their business into a bigger business. Most of these businesses don't even require you to go to an office so you can basically make money from home using social media. Here are 7 ways people make money with social media without even leaving the house:
If you want to make money from home using social media, you can tantalize your customers with your products on Pinterest. Small businesses benefit a lot from getting users to "pin" photos of their items on to their Pinterest boards. So just create an account, be friendly and pin other people's photos and then simply, upload photos that entice people to buy your product or service.
2.

Coach Someone Remotely
If you are a physical therapist, a life coach or a financial advisor, you can do a lot of those things that you normally do in-person over social media. You may be able to help people achieve their dreams without even leaving the house. You can coach people over e-mail or Skype and you can attract customers by promoting yourself on social media.
3.

Become an Amazon Affiliate
If you become an Amazon affiliate, you'll be able to earn a commission off of almost any product. Just sign up for the affiliate program and give to the readers of your blog or your Tweeter feed special links to Amazon products. This way, if they click on that link and buy that product or even anything else on Amazon during that visit, you will receive a commission.
4.

Monetize Your YouTube Channel
If you are a vlogger and a lot of people watch your videos, you might be able to make some money by joining the YouTube Partner Program, in which you will allow Google to place ads at the beginning of your videos.
In order to make money from home using social media you could use a service like Flickr to make people familiar with your work, by offering them photos they can use for free on their websites. Once you have quite a few followers, you can join another site like iStockphoto or Shutterstock where users will be willing to pay for the opportunity to use one of your photos on their websites.
A lot of companies are looking for people to manage their social media campaigns. Even though some of those positions are internships, there are also a lot of paid opportunities out there, especially if you have some experience in this field that might make you the perfect candidate for this job.
Instagram and Tumblr are great places that will make your artwork more popular since you can post a lot of pictures that will show how talented you are and this way, you'll be able to get a lot of responses and shares. If you have a lot of followers or your work goes viral, you can make some money by selling prints or any other merchandise through an online store like Etsy or Big Cartel.
There are a lot of ways you can make money using social media. I just mentioned a few in this little article but I'm sure that there are many more I could add to this list. Do you know any other tips for making money with social media without even leaving the house? Please tell us about them in the comments section!
Sources:
lifehack.org
lifehack.org
{{#comments_count}} Show Commnents ({{comments_count}}) {{/comments_count}}