7 Lovely Ways for Retirees to Make Money ...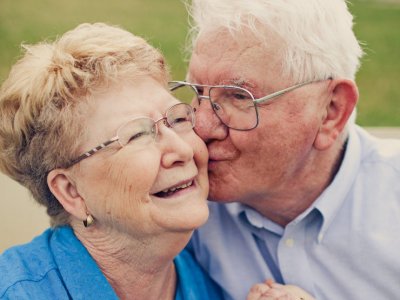 Ways for retirees to make money are as much about supplementing pension income as they are having meaningful things to do. Those days once spent working can stretch into long periods of inactivity, and this plus the swapping of an income for a pension can make retirement a difficult transition. Without something to keep you occupied retirement can feel aimless. By doing some paid work you can retain a sense of worth and earn money to help with retirement projects and plans. Here are 7 ways for retirees to make money.
Do you enjoy being with young folk, interested in their lives, imparting your knowledge? One of the interesting ways for retirees to make money is to spend your spare time helping students, especially those who are struggling, in bringing them up to the level of their peers and instilling confidence. Your expertise and patience will be rewarded by giving your students one on one individual attention to master a particular section of coursework. Try your local university's bulletin board or advertise in the local papers and flyers offering your particular skill. And don't restrict yourself to young students. Your skills may be in demand in the community or in adult education centers.
2.

De-cluttering and Selling
Is your house cluttered with possessions that you've accumulated over many decades? De-cluttering is a good way to start your life as a retiree instead of being bogged down with items that are no longer needed. Check out Craigslist and advertise any unwanted gifts and items no longer in use. You'll be surprised how getting rid of unwanted items will not only bring in some extra money but also help de-clutter your mind as well. If you find this enjoyable you can make money during your retirement by buying from garage sales and thrift shops and reselling on eBay or Craigslist.
You love shopping? And you can get paid for it … wow?! There are many stores willing to pay for the experiences and feedback of their shoppers as well as the interaction with their sales staff and although the pay is not very much, it is still one of the ways for retired people to make money (between $5 and $20). Register your services with a store and once you have finished your shopping, an online report will need to be completed for which you will be paid. You can also become a mystery shopper – check out jobs online.
Do you like walking? And you also love animals? An excellent way to keep fit and be paid for it at the same time is to advertise your services as a pet walker. With today's hectic lifestyles, many pet owners do not have the time to exercise their dogs or even give them the individual attention they crave. This is not only one of the great ways for retirees to make money but it will keep you fit and out in the fresh air too.
Would you enjoy answering pages of questions? One of the different ways for retired people to make extra cash is to find paid focus groups in your area. These might include testing new foods on the market or other consumer products. To find out more about this and what is available, Google 'paid focus groups' in your area.
Ever thought about helping science? If you live not too far from a university then you may be just what the research teams are looking for. Many of their studies require the older generation to help them in their research to find better cures for specific conditions. You may have that particular condition the team is looking for and they may be willing to pay for your help. Contact the university research team to find out more about their trials and your participation will undoubtedly help future generations.
Never heard of Turking? Well, Mechanical Turk is a marketplace for work where companies or individuals advertise small tasks which need to be completed. It is much cheaper and easier for these tasks to be completed by freelancers. These tasks are called Human Intelligence Tasks (HITs) and could include writing short articles, surveys, transcribing, etc. Although this work could be frustrating at times and pay varies between 1c and $75, it is nevertheless an ideal opportunity for making money for retirees with plenty of time on their hands. Google 'Mechanical Turk' to find out more.
I think the important thing about ways for retirees to make money is they should be fun. You've had a long working life – not always doing a job you enjoyed – so why should your retirement be a slog?
{{#comments_count}} Show Commnents ({{comments_count}}) {{/comments_count}}