7 Ways to Never Miss a Deal when Shopping ...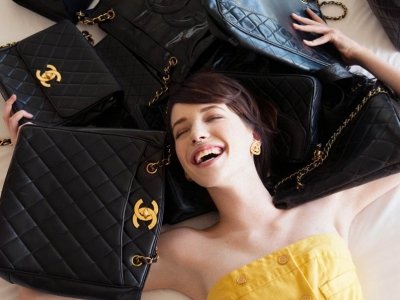 If you're always interested in getting the best price when shopping, there are ways to never miss a deal. Whether you're shopping for clothes, electronics or other items, getting the best price can save money and stretch your dollars. But sometimes, getting the best price isn't always easy. For that matter, here are seven ways to never miss a deal when shopping.
1.

Sign up for Online Coupons
One of the best ways to never miss a deal when shopping is to sign up for online coupons. Go to your favorite retailer's website. Join their online or email club. Once you're a subscriber, you'll receive periodic emails for sales, clearances and other discounts. This not only works for retail stores, but also restaurants.
2.

Pull out Your AAA Card
I recently discovered that many retail stores give AAA members a 20% or a 25% discount. Unfortunately, they don't always advertise this discount — you have to ask. If you're not a AAA member, ask the retail store about other discounts. For example, some stores give discounts to military personnel, plus senior citizen discounts.
3.

Hit the Clearance Racks
Before you pay full price for any item at a retail store, check the clearance racks. Retail stores are always receiving new stock of merchandise. And in order to make room for the new supply, they have to quickly get rid of old merchandise. If you visit a retail store at the right time, you might be able to get a lot of garments for a little bit of money.
Although you might be eager to purchase an item, comparing prices is one of the best ways to never miss a deal. Prices can vary among retail stores. Therefore, it's best to comparison-shop and visit two or three retailers before making a purchase. Additionally, you might shop online for additional savings, or look for used items.
5.

Combine Coupons with Sales
Some retail stores will allow you to combine discount coupons with store-wide sales. If you receive a coupon via mail or email, carefully read the fine print for exclusions. If there are no exclusions, you might be able to combine the coupon with a sale or clearance item, thus racking up additional savings and getting more for your money.
6.

Look for Imperfections
This doesn't always work — it depends on the store. Some retailers will discount the cost of an item if there are imperfections. This can include a spot or stain on a garment of clothing, or a scratch on furniture or electronic items. When shopping, closely examine items for flaws and then ask to speak with a store manager. Unfortunately, many retail salespeople are not authorized to offer these type of discounts
7.

Use Your Friends and Family Discount
This does not suggest "using" your friends and family. However, if you have a close relationship with someone who works at a retail store, he or she might be willing to extend their discount to you. Understand, however, not all stores allow workers to extend discounts to friends and family. And those that do often limit discounts to certain items or a certain price.
Getting the best deal when shopping is possible, although it might take longer since you have to shop around and look for offers. But the more you can save, the more you can buy.
How do you rack up savings when shopping?
{{#comments_count}} Show Commnents ({{comments_count}}) {{/comments_count}}