7 Ways to save Big Bucks on Back to School Shopping ...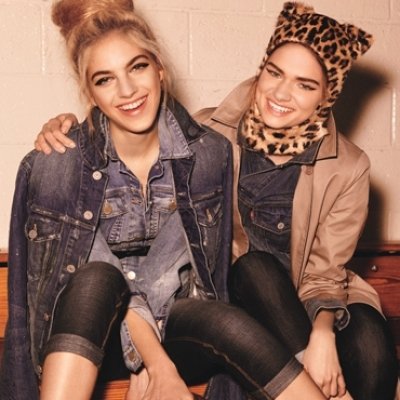 Back to school shopping is a chore that every mother knows well. It can be manageable or overwhelming, depending on how you approach it. It can also be very costly. These are some ways to help you save big on this year's back to school shopping.
1.

Evaluate What They Really Need
Before you dive into back to school shopping, evaluate what your children really need. For example, the weather where I live only stays warm enough for shorts for about 6 weeks after school starts. Therefore, I have learned my children need more pants than they do shorts. Another thing to evaluate is their closet. If they have a lot of things in good condition that still fit, you not have to purchase as much as you thought.
If you start early, you aren't shopping under pressure. You have the opportunity to take your time and look for the best prices. You can watch sales. You haven't put yourself in a position where you have to buy what is needed regardless of the price. I actually try to begin my back to school shopping about the time school is letting out for summer.
3.

Don't Leave out Consignment Stores
Don't leave out consignment stores in your back to school shopping. Many times you can find things with the tags still on them at consignment stores. Yard sales are another great place to score some things that are on your back to school shopping list. One more thing to do is ask someone that has a child a little bigger than yours if you can go through their child's outgrown things before they get rid of them. You can buy some just like new things for a fraction of the price.
4.

Watch the Clearance Racks
The clearance racks are your friend when you are back to school shopping. A lot of times you can get the stuff that came out for spring but will still work for the late days of summer. I watch clearance racks and have been able to find my kids favorite brand of jeans for at least half price. You can score really great deals this way. A little tip: clearance racks are almost always placed in the back of the store.
Back to school sales can offer wonderful buys. This is especially true regarding school supplies. I try to stock up on the supplies my kids will need all year long at this time. You can't beat notebooks for 11 cents. Prices are cut sometimes as much as 90 percent off during these sales.
Buying versatile pieces can help you have to buy less. Solid colored tops are always a good choice. They can be swapped out with shorts, pants or skirts for a girl. Use accessories to allow your child to show their personality. Choosing versatile shoes can be helpful, too.
Before you buy, compare prices. What seems like a sale at one store may still be much higher than another store's price. You don't have to necessarily go all over town to get the best deals, either. Many stores will honor the lower price offered by other stores in order to keep your business. It doesn't hurt to ask about this policy.
These tips can help back to school shopping cost you less. What tips do you follow to save? I can't wait to read your tips!
{{#comments_count}} Show Commnents ({{comments_count}}) {{/comments_count}}