7 Ways to See Great Theater without Paying a Fortune ...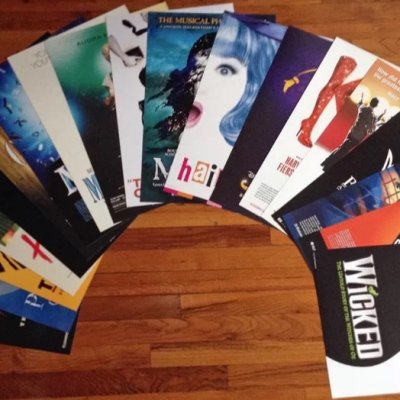 Live theater can be an incredible experience, but also make for an expensive night out. By the time you've paid for good seats, transport, and dinner, you'll have parted with a fair amount of cash for one night out. But there are ways to see a good show and spend less. Here are some ways to see good theater without spending a fortune …
Buying a standby ticket is a great way to get cheap theater seats. You'll have to take a chance on tickets being available for your chosen show, or be flexible on what you go to see (you can check online to see if tickets are sold out, but there is a risk that it will sell out in the meantime). You may be able to queue up directly at the box office, or go to a central kiosk that sells tickets for different shows, such as this one in New York tdf.org.
Major theaters sometimes broadcast a live performance of one of their shows in cinemas. Look out for such performances at your local cinema. You can also see opera this way. For the price of a cinema ticket (which may not be cheap these days, but are still much cheaper than theaters, you can see some pretty big plays.
There are websites that specialise in cheap(er) theater tickets. This could be a good way of affording a show that's out of your budget, or getting better seats than you could otherwise afford. If you're in or visiting London, try sites like discounttheatre.com. You can even find discounted tickets for popular days like weekends.
Smaller theaters often depend on volunteers to help them run. Check out if your local theater needs volunteers. You'll be able to watch from the back of the auditorium. Of course, you won't be sitting in comfort (unless you're allowed to sit in an unsold seat), but you'll be able to see the performance for free.
5.

Concessions & Promotions
If you're under a certain age (usually 25) or a student, many theaters offer great concessions, as they want to encourage a younger audience to see plays. If you're neither that young nor a student, look out for lotteries that draw names at random for cheap tickets. Some theaters also release a limited number of discount tickets on the day, which are sold on a first come, first served basis.
If you don't mind seeing a play when it's still a little rough around the edges, go to see a preview. These performances are held before the official opening. They're designed to give cast and director the chance to work out any changes that need to be made, while performing before an audience but without critics attending.
Many cities also offer some amazing outdoor theater during the summer months. These are usually held in parks, and the setting makes for an interesting theatrical experience. Shows may be free, but are rarely as expensive as an indoor theater. You may also find occasional performances in museum courtyards.
So whatever your budget, you can still have access to great theater. Use any concessions available to you, look for special offers, and check theater websites. What's the best play that you've ever seen?
{{#comments_count}} Show Commnents ({{comments_count}}) {{/comments_count}}