10 Ways to Win Swagbucks ...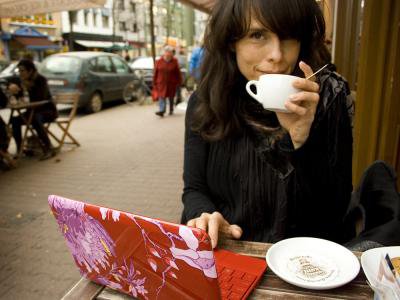 If you're a part of the Swagbucks craze, chances are you already know several good ways to win Swagbucks! But, if you're just getting started in the business of earning Swagbucks, you could possibly benefit from a few awesome tips for learning how to increase your chances of winning Swagbucks! If you don't know what Swagbucks are, it's a rewards program that you can join for free that will allow you to earn Swagbucks for completing surveys, tasks, or other activities. These Swagbucks can then be traded in for prizes or gift cards! Keep on reading for 10 easy ways to win Swagbucks!
Swagbucks has a daily poll for participants to vote in, and it will earn you one Swagbuck! Doesn't seem like much, but if you do it daily, they will add up. And who doesn't like their opinion to be heard? Be sure and take advantage, since this is one of the easiest ways to win Swagbucks.
NOSO stands for No Obligation Special Offers. You can earn two Swagbucks daily simply by viewing the NOSOs of the day. It takes about 30 seconds to complete this offer. You just click the start button, and then go through the offers. You can sign up for the ones you like, and skip the ones you don't.
Swagbucks has multiple surveys for large amounts of Swagbucks as a prize! If you click on trusted surveys, you will be taken to a list of available surveys for the day. Make sure to complete each survey and pay attention to the questions because you can be kicked out of the survey if you don't take enough time reading each question. You can also win Swagbucks by completing your survey profiles! Go to your account settings to complete this activity.
Swagbucks is a search and win engine, so you can win random Swagbucks by using the Swagbucks homepage instead of Google or Bing! You will typically win once or twice or a day, anywhere from 5-9 Swagbucks. Just use the search engine as usual and watch the winnings roll in!
If you have Facebook and Twitter, make sure you follow Swagbucks on these sites! The swag team often updates with special offers, or little contests to win bonus Swagbucks, but only for their followers on social media! Facebook is also a great place to see what other Swagbuck winners are using to reach their daily goals. Check out the Official Swagbucks Blog too, as there will usually be tidbits to snatch up!
You can win extra Swagbucks by completing special offers! Usually, it will be things like bonus surveys, short videos to watch, or maybe an offer to sign up for email notifications from a place like Target or Best Buy. Also, check your Swag mailbox daily, as you will usually receive one or two special offers to make a few extra bucks.
Remember the tip from above where I told you to make sure you follow Swagbucks on social media sites? Well, another reason to make sure you take advantage of that tip is so you can be the first to know about swagcodes! Swagbucks will update occasionally on Twitter and Facebook, both at random times, and offer their fans a swagcode! Type this swagcode into the "Gimme" box on the Swagbucks homepage to receive extra free Swagbucks!
Swagbucks TV is a super way to earn extra swag dollars. For every 10 videos you watch, you will earn three Swagbucks! The videos are short, but if you don't have the time, you can leave them running while you do housework, or catch up on computer work. You could even turn down the sound if it bothered you.
9.

Donations or Purchases
If you like to buy things on the Internet, or donate to charities, why not earn a few Swagbucks while you are at it? Do your shopping and donating via Swagbucks to get some extra credit to your account. You can help others while helping yourself!
Last but not least, one of the easiest ways to earn Swagbucks is by getting referrals! When you refer people to Swagbucks, for every Swagbuck they earn by searching the web, you will earn double! So refer all your family and friends, and share this article with them so they will know how to get started earning BOTH of you Swagbucks!
So there you have 10 ways to earn Swagbucks, and it really won't take much of your time! If you stay dedicated, and keep at it every day, you will be able to sit down and fly through most of these steps that you choose to do within 10-15 minutes. Stick to it, and watch your Swagbucks multiply! What ways do you use to earn Swagbucks?
{{#comments_count}} Show Commnents ({{comments_count}}) {{/comments_count}}