There are a lot of free apps for job hunting that you could use if you are looking for a new and more awesome job. Thanks to today's tsunami of technology, mobile apps allow job seekers to search discreetly for the positions they want; they can do this anytime, anywhere, since they can respond to postings quickly with the help of these apps. For example, there are apps that help you organize the job search process, that help you with career planning, that can alert job seekers to compatible positions and even apps that allow their users to upload and send resumes to recruiters. Here are 7 free apps for job hunting that will make the job seeking process easier:
---
1

Jobandtalent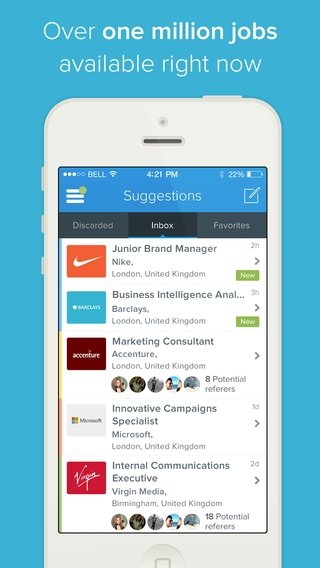 On iTunes at: itunes.apple.com
This is one of the most effective free apps for job hunting since it is absolutely wonderful for browsing new jobs as you commute home via bus or subway. This app is just like a Pinterest for job seekers. It allows you to easily browse, save and revisit job postings from your smartphone or tablet, receive notifications about jobs that match your professional qualifications and you manage your job matches.
---
2

Monster Job Search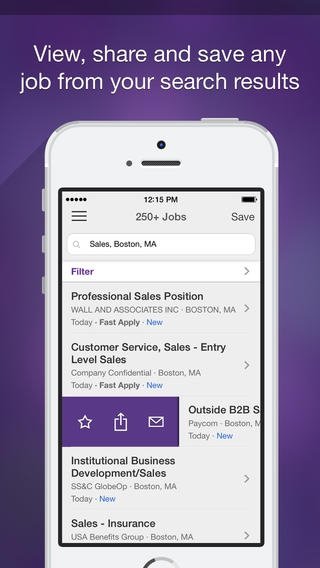 On iTunes at: itunes.apple.com
I'm sure you've all heard of Monster.com. That site is basically the number one site most employers think of when they want to list a new position in their company. The Monster Job Search app is very similar to the site, so you don't have to be a tech-savvy job hunter to be able to use it.
---
3

Jobs and Career Search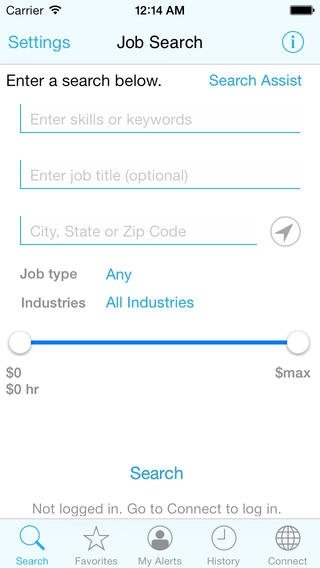 On iTunes at: itunes.apple.com
If you are looking for a job, then this is the perfect app you can use to browse global positions. This app is a good choice if you move to a new area, since it has a job index of more than 50,000 jobs listed globally. Just try it and I'm sure you'll find something that will match your professional qualifications.
---
4

Jobr

On iTunes at: itunes.apple.com
Just as their slogan says, Jobr connects talented individuals with amazing jobs. What is, in my opinion, the most wonderful feature of this app is the fact that it lets you anonymously browse job listings based on your professional resume. So, if a company that you like shows interest in you, this app allows you to chat directly with a company rep. You could say that this is the perfect app for getting your foot in the door and making a good first impression.
---
5

IPQ Career Planner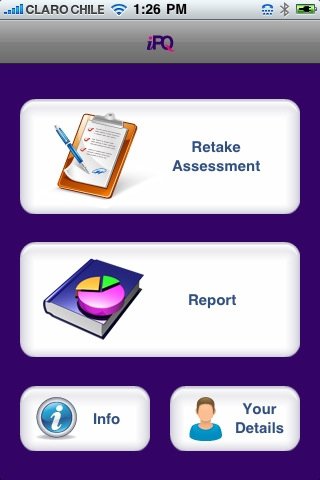 On iTunes at: itunes.apple.com
This app is ideal for recent college graduates or for anyone who is making a career transition. iPQ Career Planner can help you find the career path that you want to walk since it helps you identify your ideal job and it also helps you improve your chances of getting it. The 52-question assessment that you take will help you recognize your strengths and weaknesses, it will show you how to address them and this app will also suggest matching jobs and careers.
---
6

RESUME BUILDER PRO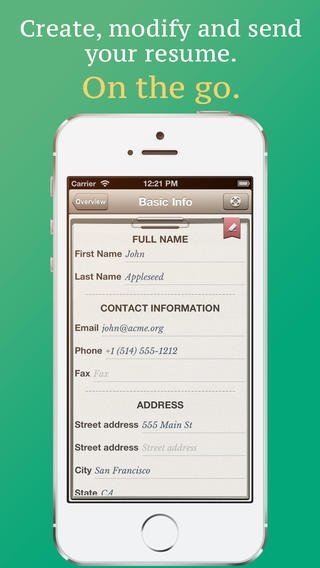 On iTunes at: itunes.apple.com
Well, this app is not really free, but it's so good that I had to include it in this list. Besides, it's only $3.99. This wonderful app allows you to professionally format your resume using your smartphone or your tablet, so it's an amazing tool for busy job seekers who want to quickly update and send their resume while at lunch, on the bus or anywhere else. Its unique PDF rendering technology saves you from worrying about layout or design, since this app does it for you. Once you've created your resume, you can store it and send it directly from your smartphone.
---
7

101 Interview Questions and Answers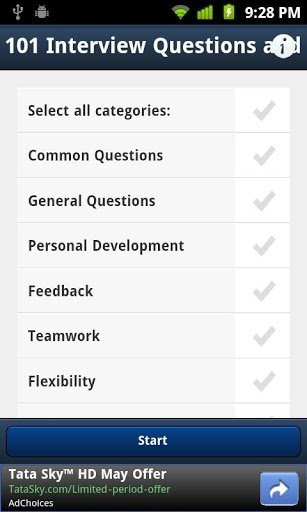 For Android at: play.google.com
This app is very helpful because it helps you with any kind of question that is thrown your way and also, it helps you understand your interviewers' motivations for asking you a specific kind of question. It basically provides guidance about the kinds of answers you should give during an interview for each kind of question.
The job hunting process can be difficult but if you persevere and if you use the tools that are available nowadays, you will manage to get that dream job. Do you know any other apps for effective job hunting? Please tell us about them in the comments section!
Sources: lifehack.org, salary.com
More
Comments
Popular
Recent