9 Free Budgeting Tools to Keep You on Track ...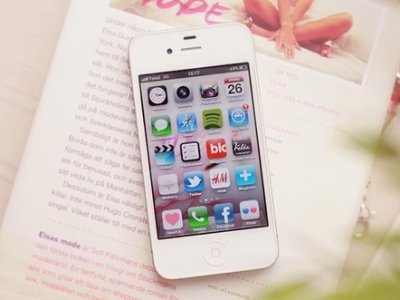 I'm always trying out free budgeting tools to find the best ones to keep me on track. I used to manage everything with a simple Excel spreadsheet, but that quickly turned into complete chaos. While some people prefer apps, I lean towards free budgeting tools I can use even without my smartphone or tablet. Use these tools to track all your spending easily without spending a dime.
Mint is probably one of the best free budgeting tools because it's cross-platform. I love that I can update it online and instantly see any changes on my tablet. I like that you connect your financial accounts to it. This saves you precious time in having to manually enter everything. With colorful graphs, you'll see exactly where your money goes so you can create a better budget.
Budget Tracker is another cross-platform money management tool. It tracks all your bank accounts, including PayPal, credit cards, investments and more. You don't have to link any of your accounts if you don't feel comfortable doing so. I like that you can manually manage everything without sharing passwords with another site. Another plus is the tool can send you email reminders for bills. This is great for people like me with busy schedules.
While the regular service is free, you can get help managing your investments for a small fee. However, everything I could ever want for budgeting is completely free. The comprehensive dashboard gives you a clear view of your finances. It's available anywhere you go, from computer to mobile. My personal favorite with Personal Capital is the goal tracking tool. I can easily see how close I am to my savings goals with just a glance.
Buxfer is super easy to use and manages all your finances in one place. While it's only available online, it lets you log in using your Google or Facebook account so you don't have to remember yet another new password. I love the ability to create both short and long term goals. It even lets you project earnings on investments such as your savings account. If you have roommates to split bills with, Buxfer does all the heavy lifting so you know exactly what everyone owes each month.
Budget Pulse is known for being a safe and secure budgeting tool since it doesn't require you to link to any accounts. You can easily import and export data for your records. I love the ability to set savings goals and create a custom budget. The online only tool lets me instantly see if I'm going over my budget and which areas I need to cut back on. So far, I can't find any financial details that it doesn't keep track of.
Money Strands is available both online and on iOS devices. You can automatically import all your financial data. I like the budget creator tool that lets you create a yearly budget in just a few minutes. It's one of the simplest budget interfaces I've seen. I highly suggest using the bill calendar to get alerts when bills are due. Since it deals with different languages and currencies, it's ideal for people who travel often.
I fell in love with My Spending Plan. It's part budgeting tool and part community. It's only available online. The free budget planner lets you create different plans for various events, such as daily, weekly, wedding, vacation and more. It's simpler than some of the other tools, but perfect if you just want to track your savings and spending. The site also offers valuable information on saving money, budgeting and planning for common goals.
Money Trackin' is perfect if you not only want to manage your own expenses but a small business as well. I love that I can handle basic business accounting. The online only tool also lets you manage shared expenses. It offers a variety of powerful features to let you manage various aspects of your life easily. With simple to read graphs, you quickly see whether you're on budget or not.
I'm all for something that's simple and easy to use. While other tools on this list offer tons of features, Budget Simple sticks with the basics. It is designed to help you create a budget, save money and get out of debt. You can add your bank account and credit card information to keep track of spending. The interface is easier to use and understand. I highly recommend it as a no-frills budget tool.
It's far too easy to lose track of your spending when it's scattered out between credit cards and bank accounts. I can't tell you how much easier it's become to keep up with what I spend and when bills are due after using budgeting tools. Plus, when they're free tools, what's not to love? What methods or tools do you use to stay on budget?
{{#comments_count}} Show Commnents ({{comments_count}}) {{/comments_count}}