7 Great Part Time Jobs for College Students ...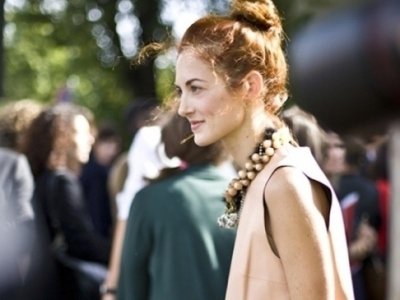 Have you been looking for part time jobs for college students? If so, you should know that there are many great opportunities available. Many of these jobs will work around your schedule. Some of them can even be done on campus. Here are 7 part time jobs for college students for you to check out.
One of the best part time jobs for college students is an office assistant. You can obtain this type of job at the university that you're attending or at a local business. Some of the job duties of an office assistant include answering phones and scheduling appointments. If you are interested in doing this type of job at the college you attend, you should contact each department on campus to see if they are currently hiring anyone.
Many students hire tutors to help them in both high school and in college. Perhaps you would enjoy tutoring in math or maybe you would like to help others prepare for upcoming finals. You can advertise your services both at the college and at local high schools. One way to do this is by running an ad in the classified section of the local newspaper. The best thing about being a peer tutor is that you can set your own hours
Are you the one others seek out when they have trouble with their computers? If so, perhaps you could start doing some tech support on campus. You could post signs on bulletin boards and on social media to market your services. Like peer tutoring, this job allows you to set your own hours. Be sure to check with the tech support department at the university that you're attending, as well. They may have tech support positions open, too.
Does the college that you attend have an on-site daycare center? If so, this would be a good place to look for employment. If you live on campus, this would be a very convenient job for you. If the college that you attend doesn't have an on-site daycare, consider babysitting for people you know. You could also advertise your services for this position, as well.
Have you ever considered a job in the food service industry? Many restaurants and diners have openings for part-time workers. Depending on the restaurant, you may be able to earn quite a bit of money in tips. As a waiter, you will likely get some good discounts on food or even free food. If you don't know a lot of people in the area, this job is a great a great way to meet new people.
Many grocery stores and convenience stores hire part-time employees. Most of these jobs will not require you to have any experience and will offer on the job training. If you think that going into management may be a possible career for you, working as a cashier may be a good place to start. Most grocery stores and department stores have opportunities for advancement.
7.

Fitness Center Employee
If your university has a fitness center, perhaps you could sign up to become a fitness instructor. One of the great things about this job is that you will be able to get a workout and earn money at the same time. You will also be able to wear comfy clothes to work. Being fitness instructor is also a great position for those who like to help others.
Earning money from a part-time or full-time job while in college can really come in handy. Do you currently work and go to college? What has been your favorite job?
Sources: jobsearch.about.com, businessnewsdaily.com
{{#comments_count}} Show Commnents ({{comments_count}}) {{/comments_count}}