Groupon Tips That'll save You a Ton of Cash ...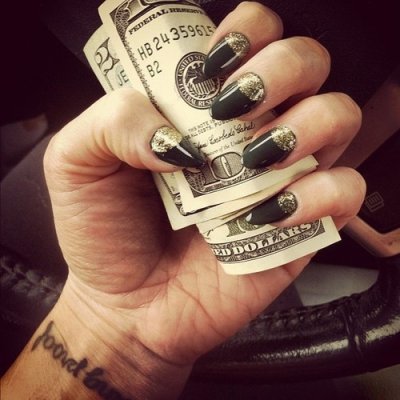 Money doesn't grow on trees and a lot of people have to pinch pennies just to make ends meet. So many people jump at the opportunity to receive a deal. Whether you're going on vacation, dining out with friends or buying electronics, you can find a wide variety of deals on Groupon. This doesn't mean every item on Groupon is a great deal. Here's a look at seven ways to save more with the site.
1.

Sign up for Groupon Emails
Sign up for Groupon emails and you'll have deals and specials sent directly to your inbox. This is a convenient way to learn about discounts before the general public, which is a plus because some Groupon deals are limited.
2.

Shop with the Groupon App
If you have a smartphone or tablet computer with Internet access, download the Groupon app and you'll have deals at your fingertips. You might be out with friends and decide to grab a bite to eat last minute. If you don't want to pay full price, open your Groupon app and find restaurant deals closest to your location.
3.

Research Prices before Buying
Although Groupon offers amazing deals and discounts, sometimes you can find lower prices elsewhere. It's always important to compare prices before shopping. A quick search might locate the same item cheaper on sites like Amazon or eBay, or you might find the item cheaper shopping directly through a manufacturer. Also, take into consideration sales tax and shipping costs when comparing prices. Groupon might charge a shipping fee, but shipping might be free if you purchase through eBay.
4.

Save on Your Next Vacation
If you travel frequently, you know how expensive it can be to take a vacation. Between hotel costs, airfare and a rental car, you can spend a ton of money before you purchase entertainment and food. The Groupon Getaways section is a great place to visit if you want to take a vacation without breaking your wallet. Check the site often and you'll find discounts up to 50% or 60%. Whether you're looking for international or domestic travel, there's certain to be a location that's just perfect for you and your family.
5.

Know the Expiration Dates
Terms and conditions vary depending on the Groupon. Some Groupon deals never expire, whereas others have to be used within a certain timeframe. Make sure you read the fine print so your coupon doesn't expire. Also, pay attention to stipulations. For example, if you buy a restaurant Groupon, you might only be able to use the deal during certain hours and on certain days.
6.

Get Paid to Use Groupon
If your credit card has a cash back program, you might be able to purchase your Groupon through the credit card company's website and earn cash back on select purchases. Discover partners with Groupon and I go through the site every time I purchase a Groupon. So far I've received 5% cash back on hotels and up to 3% cash back on restaurant deals.
7.

Share the Website with Your Friends
Refer your friends to Groupon and earn $10 in Groupon Bucks if they make a purchase of at least $10 within three days. After you've accumulated enough money, use this cash toward any Groupon purchase.
Groupon is an excellent way to find local deals. The following tips can increase your savings and help you get more bang for your buck. What are other ways to increase your savings with Groupon?
{{#comments_count}} Show Commnents ({{comments_count}}) {{/comments_count}}