How to save Money at the Department Store ...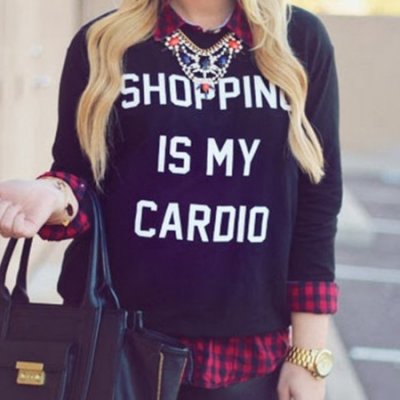 I love shopping secrets and hacks that save me money – I bet you're the same? I also have a fondness for department stores. I love all the different departments and concessions even though I know I always spend more than I intended and buy things I hadn't even considered when I left the house. That's why these tips for saving money at the department store are now in my shopping arsenal.
1.

Sign up for Email Updates
There are many ways to save money at the department store, but one of the easiest is to sign up for email updates that will alert you to sales, coupons and special promotional deals. Most department stores offer customers incentives of up to 10% off sales when they sign up to their website's newsletters, so it's a win-win situation.
Many departments stores like to offer coupons for special promotions in their fashion departments and as long as you read the fine print and don't get carried away with your spending, you should benefit from some great savings.
3.

Look at the Back of the Store
Liberty's in London sells its discounted and clearance items in its basement, but most department stores will offer such merchandise at the very back of the store. Look there first, before trawling the regular aisles for discounts.
Avoid the infamous "buy-one-get-one-free" or "50% off the second item when you buy two "deals. They only benefit the department store, not the customer, because you're buying heavily marked-up goods. Unless you need to stock up on shirts, socks, underpants for a specific reason, why buy two when you only budgeted for one item? Even if the second one is half-price, you're still spending more than you intended.
5.

Charm a Sales Assistant
Sure, many of them are grumpy little villains who'd rather ignore you than deal with you, but if you befriend one over a period of time, they'll tell you first when new sales or promotional deals are coming to the store and will email you with news when the sales will start or when merchandise you really wanted but couldn't afford at the regular price will be in store at a discounted price.
6.

Sign up for Rewards Programs
Rewards programs from credit card providers offer not just air miles, they also offer great discounts on many participating department stores, when you collect points with each purchase you make. There are also department stores that have loyalty programs with reward points - join them to accumulate points on boring things for the household you need to buy all the time...then use your points to purchase a treat once in a while. In addition, some stores offer insider, members-only special sales evenings where everything on offer is heavily discounted for cardholders.
Look out for special mark-down days like Thursday or Friday held by some department stores in anticipation of the weekend rush. Go online on the day before to see what the regular price is though, so you have something to compare against, when you see X percentage off the regular price. Not all department stores are strictly honest when it comes to displaying the "regular" price and if you go to comparison websites the day prior to "markdown day" you can find out what others charge for a specific item you want to buy - and this may well be far less than what's advertised at your regular department store's markdown day.
Do you have any other tops for saving money at the department store?
{{#comments_count}} Show Commnents ({{comments_count}}) {{/comments_count}}