8 Ways to Cut Living Costs and Start Saving More ...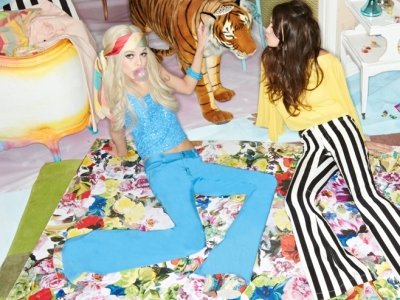 As our overall expenses increase, it's helpful to remember some of the ways to cut living costs. Saving money and investing in yourself is investing in your future. By making small spending adjustments, you'll build lifelong savings habits that lead to a more successful lifestyle. There are many simple ways to cut living costs. Read on below and get smart with your spending!
A good starting point among the ways to cut living costs is to review your expenses. Figure out where your money typically gets spent and try to categorize and spot repeat purchases. Budget out how much you generally spend on rent, bills, personal items, food, transportation, entertainment and the like. Determine how much money you must have as a minimum to live comfortably. Once you have an overview of your spending categories, splurges and common emergencies, you'll be able to identify which monthly spending habits are necessary, and which can be cut.
Keep your home stocked with groceries that fit your lifestyle to spend less on food out. If often pressed for time, buy a variety of quick and easy items and healthy snack foods. You'll be less tempted to run out for your next nosh! If you like to cook, make large batches of your favorite meals to store, and you've got lunch for the week! Another trick: Carry a granola bar or nuts in your purse. You'll be able to avoid shelling out for surprise hunger splurges!
3.

EVALUATE YOUR MEMBERSHIPS
It's a fact that many of us lose money on forgotten monthly memberships or annual dues. Review your subscriptions, online community accounts, activity fees and gym costs. Determine which recurring expenses are vital, and try to cut the rest! Find alternatives, like outdoor park workouts or swapping favorite magazines with friends. You may even find you like the alternatives better, so only continue to pay for what you truly value.
How many times have you purchased something only to realize you didn't like it and probably wouldn't use it? When it comes to splurges, keep the tags on clothes and packaging for cosmetics until completely sure about your purchase. Or, get into the habit of testing yourself before you buy! Leave an item while walking through the rest of the store or mall (or even try leaving the item for a day or two). If you're still thinking about it when you go back to it — and if it's still there — go ahead and make the purchase!
Oftentimes, we use more than we realize. Save gas or bus fare by grouping nearby errands into one afternoon trip. Save household goods by using cloth towels in the kitchen, real plates instead of paper and washable cosmetic brushes. Carry a reusable water bottle and material lunch bag. Be conscious of your habits, and when and where you may be able to reduce your use. In addition to cutting your costs, you'll be helping the environment to boot!
6.

ACCESSORIZE YOUR WARDROBE
Investing in a few key accessories and basics will help you refresh pieces you already own. Need a new dress for an upcoming event? Belt an old one! Want to give your favorite meeting outfit a new feel? Utilize a white shirt under your blazer and use a few "pop" accessories. Try new combinations and colors, tucking in and tucking out, and layering — you'll soon see that your closet feels like a brand new wardrobe.
The price of greeting card purchases can definitely add up, not to mention the many events that come around in a year! Invest in some paper stock, stickers and art supplies, and start making your greeting cards from scratch. You'll be able to write exactly what you want, and the thoughtful touch will be appreciated. The materials will go a long way, you'll eliminate an expense and you may just discover a new hobby!
Watch how much you spend on your daily cup of coffee or routine newspaper purchase. Save receipts for two weeks to track just how much you're spending on these daily fixes at your favorite local spots. If alternatives just aren't an option, set aside a certain amount of cash from each paycheck for treats like these, and keep the "dailies" to a minimum. Soon, your splurges will become random treats throughout the week that you'll savor more!
Take into account the simple ways to cut living costs and start putting these methods to use! Don't forget that everything adds up, and soon you'll feel more in control of your spending. What other ideas do you have for ways to cut living costs?
{{#comments_count}} Show Commnents ({{comments_count}}) {{/comments_count}}