Bored at Work? Here's What You Can do ...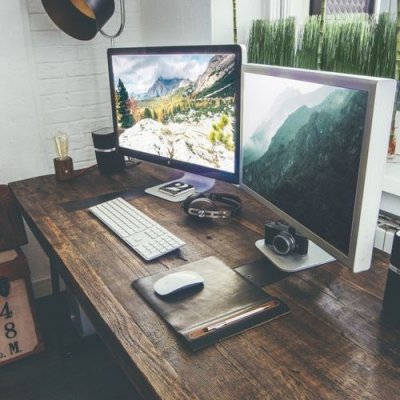 Some people have more work than time, and these people rarely have a bored moment at work. But if you work part- time while completing school, you might spend your days doing grunt work or answering phones, and you might have more free time than actual work. This can be a welcome mat, but after a few weeks, your days might become long and boring. However, there are several things you can do to keep yourself busy.
Ask to shadow a co-worker and learn other aspects of the business. I worked as a temp receptionist for a company while in college, but since the company had an automated phone system that filtered the majority of calls, I spent most of the day "not" answering the phone. I had a choice: either die of boredom or speak up. I was allowed to shadow workers in two other departments, and eventually learned enough to help with their overflow work.
Some people complain how they never have enough time to come up with a financial plan. Well, if you have plenty of downtime at work, this is as good a time as ever to get your personal finances in order. Not only can you develop a budget or financial plan, you can take other steps to get your money under control like setting up online account management, online bill pay or calling your credit card company and negotiating a better interest rate.
3.

Build Your LinkedIn Profile
If you're bored at work and you've already graduated, it might be a dead-end job. If you're planning to look for a new job in the future, use your downtime to build a LinkedIn profile to attract the attention of other companies and headhunters.
4.

Do Some Classwork or Build Your Skills
Believe it or not, but you don't have to pay a community college to build your work skills. I did a quick search and there are several online courses to improve your business and career skills, and some courses are free. You can learn a foreign language online, accounting skills, web design and more. As long as you have Internet access at work, you can acquire skills to help you move into a better position.
You don't need the Internet to hone your career skills. If you have a computer with a software program like Microsoft Word, Excel or PowerPoint, complete a tutorial for these programs and become a proficient user. The more you know about software programs, the more of an asset you'll be to your employer and future companies.
6.

Kill Time on Yahoo Answers
Visit Yahoo answers and kill time answering questions posted by others. Test your knowledge and search for questions pertaining to the field you're studying in school. Just make sure your responses are accurate, and provide a source when possible.
There's no better way to pass the time. Whether it's on your phone, tablet or computer, games keep your mind stimulated so you won't fall asleep as you're waiting for your next assignment.
Sitting all day twiddling your thumbs gets boring fast. But with so many options for making good use of your time, having nothing to do at work can be to your advantage.
What are other ways to use your downtime at work?
{{#comments_count}} Show Commnents ({{comments_count}}) {{/comments_count}}