9 Careers That Don't Feel like Work ...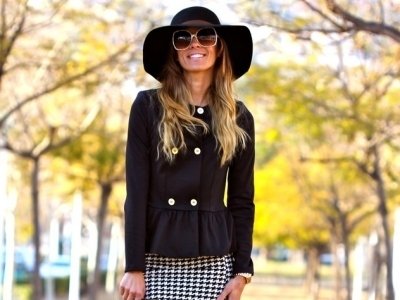 As a college student, I am always surrounded with people who stress over getting fun careers. No one wants to be stuck in a cubicle for most of the day. So I started thinking of fun careers that I would love to have after graduation:
What did you expect from an AWS author? Writing is one of the fun careers that don't feel like work because if you enjoy writing and you are writing about something that you are interested in, time will fly by. Writing can be tough, especially when nothing good comes along. But when that million dollar idea presents itself, it will be worth it!
…or a wedding planner! I am always one of the first people to volunteer to help plan parties. I find this incredibly fun and I can be super creative. Even if the theme is set, shopping for cool decorations, and finding little touches to make the event perfect is so fulfilling! On the other hand, if you want to plan something more memorable, perhaps being a wedding planner is an ideal career! Being to help the bride figure everything out step by step and then watching everything work out in the end sounds so worth it!
Whether you like interior design or product design, you definitely have an eye for style! When someone asks for redecorations or sketches, you will deliver. Having studied product design, jobs that are in the design field call for creativity and teamwork. If you love being able to solve everyday problems and using your wonderful mind in the process, this is the job for you!
Do you like to babysit? Or do you want to be a teacher when you grow up? I absolutely love children, and I know there are horror stories, I love the thought of helping a child learn and grow, and then watching him or her get older.
You don't need to be an A-list actress to have performing arts as a job! Just look at those actors and actresses on and off Broadway! If you love acting or dancing, you can consider teaching or coaching your talent in your area! You can look into local theaters to participate in shows.
Whenever I bake at home, I always tell my parents that "it won't take long." I always end up taking over 2 hours, but it never feels like it! It's hard to constantly whip up desserts and not scarf them down, but you also learn self control!
I actually have a friend who did not want to leave college. Ever. I don't know why, but she recently got a job as a study abroad adviser. She studied abroad in Germany and had the best time of her life. So she's back on campus, which she loves, and she is helping other students figure out their life-changing experiences!
You don't have to be a software engineer to work in social media! I have tons of friends who study analytics and conduct research on keywords at some of the biggest social media companies! And they love their jobs! Plus, these companies have the best catered food!
I know it is super hard to break into TV or the entertainment business. There might be more local businesses that are interested in TV ads or a graphic designer, and who knows, that could be your big break!
It is really important to me that I eventually get a job that doesn't feel like one. Otherwise, the hours will just go by very slowly. Do you love your job? What did you want do to when you were growing up?
{{#comments_count}} Show Commnents ({{comments_count}}) {{/comments_count}}