Many of us ladies have our favorite types of kitchen appliances that we use for just about everything under the sun. Day to day they serve us well, helping us create meals and snacks we love. Do you know that many everyday kitchen appliances, along with some fancier ones, can also save you money too? Check out my favorite kitchen appliances that I've found to save me time, money, stress, and of course, help me create quick and easy meals. Be sure to let me know if you have a special kitchen appliance that saves you money too! I'm always on the lookout for a new one!
---
1

Immersion Blender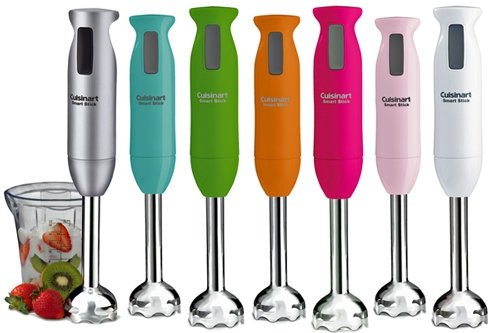 I absolutely adore my Cuisinart Immersion Blender, and it has been one of my top kitchen appliances for about four years now. It's also known as a stick blender, and you can use it for anything! Puree soups, stews, froth milk, even make a simple smoothie or shake with it! Plus, for only around $30 or so, most immersion blenders are a far cry below what you'd pay for a top blender. Sure they won't do as high power of a job, but they are a quick and low cost way to blend, puree, and froth your foods.
---
2

NutriBullet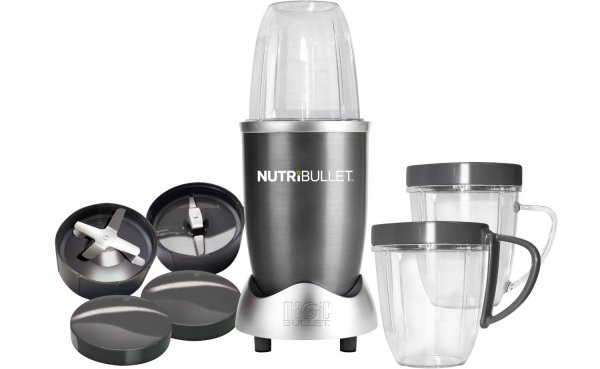 I also love my Nutribullet, and it's one of the best kitchen appliances I've ever had the privilege of owning. A Nutribullet isn't cheap, but it will save you a ton of money in the long run. I use mine for anything from blending smoothies, to making raw energy bars, making juice with it, grinding flaxseed, making homemade nut butter, herbal tea blends, hot soup, or even a mocha frappuccino! The Nutribullet is truly a wonderful step above the popular Magic Bullet, and is by far more powerful. Be sure to give this kitchen appliance a try - you won't regret it!
---
3

Blendtec Blender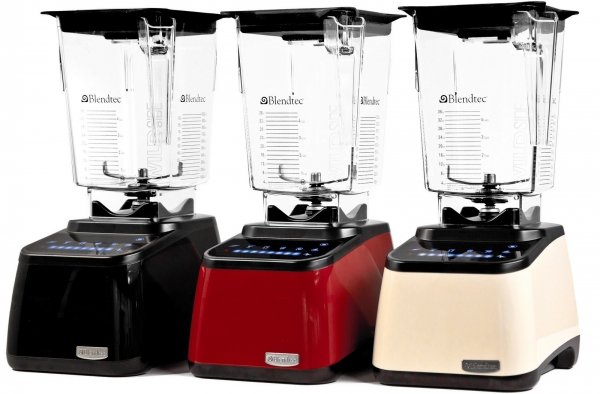 You might not think the Blendtec can save you money at first since it's so pricey, but over time, it surely will. Do you know I used to go through about three household blenders a year, I use mine so much? You never have to worry about burning up the motor of the Blendtec, and it can also serve as a multi-purpose kitchen unit. I use mine to make and cook soup, puree batters for muffins, make ice cream, hot coffee drinks, hot cocoa, frozen desserts, and of course, smoothies and shakes. It also is great to use as a food processor, so you never have to fool with buying more appliances than you have to.
---
4

Mini Food Chopper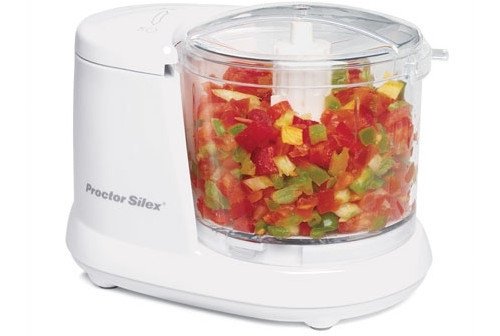 Mini food choppers are essential for every woman's kitchen, if you ask me. For one, they're a quick and easy way to chop nuts for your recipes, celery and carrots for salads or stews, dates and nuts for energy bars, or even coffee beans for your morning cuppa! You can really use mini food choppers for anything, but be sure you get a good one! I like Hamilton Beach or Cuisinart the best. These can save you money so you don't have to buy a coffee grinder, food processor, or waste your precious labor hours cutting and chopping away!
---
5

Coffee Maker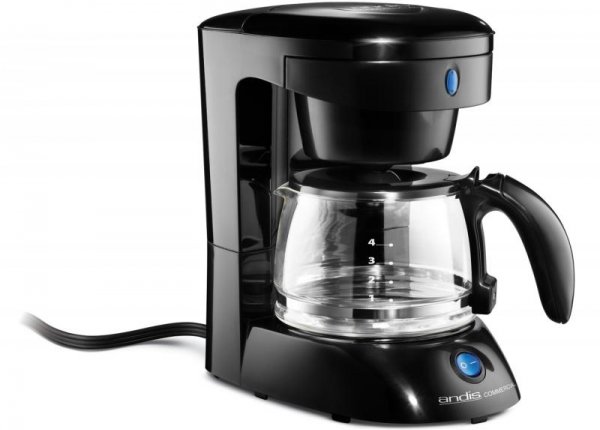 What? How can a standard machine save you money? Well first off, a normal coffee maker is so much more efficient than those fancy brewers out today like a Keurig, where you waste money on every cup you brew with those single use cups of coffee. Plus, a coffee maker can be used to brew hot tea by just pouring the loose leaf tea into your coffee filter at the top (well cleaned, of course), and brewing like normal. Or, you can use it to brew plain water without anything in it as a more cost efficient way than boiling water on the stove.
---
6

Handmixer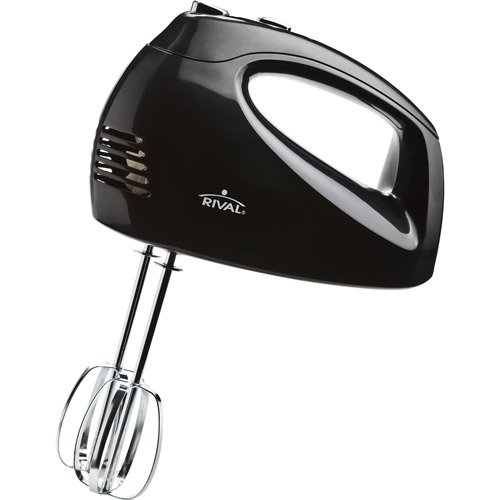 I know many people love their stand-up mixers, but really, you don't necessarily need one of these high dollar contraptions that take up a ton of space when you can use an old-fashioned hand mixer yourself. My mom used to make some pretty mean cakes with just her little hand mixers, so I can assure you, they do the job just fine! They're also a good $200 less than a stand-up mixer, which is by far reason enough for me to give them a go, what about you?
---
7

Veggie Peeler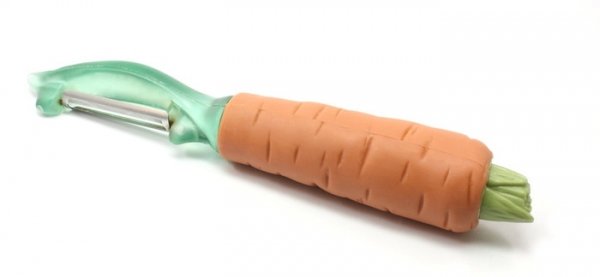 This little handheld contraption is one of my favorites! For under $10, this little peeler grates garlic, ginger root, turmeric root, shaves chocolate and cinnamon, and it even makes raw veggie noodles like zucchini and carrot! It's so much cheaper than using a grater and a mandolin. Plus, it's so much easier to clean too. Hey, labor counts too, when it comes to cost ladies!
So you tell me, what's the number one kitchen appliance you use the most that you believe has saved you money? I'd love to know how certain kitchen appliances make your lives easier and give your wallets a little more breathing room too!
Sources: cuisinart.com, nutribullet.com, blendtec.com,
More
Comments
Popular
Recent