7 Ways to Furnish a New Apartment on a Budget ...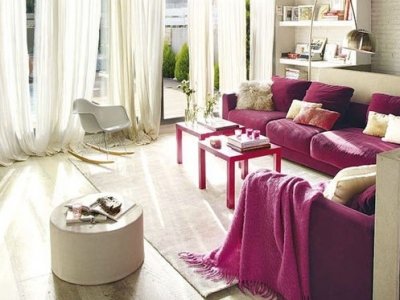 If you are moving into your first apartment ever, you are probably interested in ways to furnish a new apartment on a budget. Furniture is expensive and it can cost thousands of dollars to buy everything you need. If you don't have the money, you may consider pulling out your credit card. This move, however may create a financial burden. Rather than risk debt, here are seven ways to furnish a new apartment on a budget.
1.

Take One Room at a Time
Going slow is one of the best ways to furnish a new apartment on a budget. There is no rule that says you have to furnish your entire house at once. Develop a savings plan, and each paycheck, set aside money for furniture. It might take you several months to purchase what you need for a single room, but this way, you can avoid unnecessary debt.
Check your local newspaper or Craigslist for estate sales in your area. You might be able to find the furniture you need at a cost that you afford. I've gone to several estate sales in the past year and found amazing deals on televisions, bedroom sets, dining room tables and shelves.
If you're moving out of your parents' house into a new apartment, ask if you can take your bedroom furniture with you, and perhaps some other items that your parents no longer need. Likewise, if any of your friends or family members purchase new furniture, ask to buy their old furniture.
4.

Thrift Shops/consignment Shops
You might not find a bedroom or a living room set at a secondhand store, but this could be the perfect place to locate smaller furniture pieces, such as chairs, and tables and bookshelves. To find what you're looking for, you might have to visit these stores often. If you're able to snag a great deal, you can add some nice pieces to your home without going broke.
Rather than spend an arm and a leg at expensive department and furniture stores, shop at discount stores, such as Marshall's and Home Goods. These stores are excellent if you're looking for designer-inspired lamps, chairs and other home accents for a fraction of the cost.
I'm by no means suggesting that you pick up an ugly, worn couch off the side of the road. But if you know how to repurpose furniture, you might find a few usable pieces on the street corner. Any item put out for the garbage man is fair game. Drive thru your neighborhood the night before trash day and look for tables, chairs, bookshelves, television stands and more.
Understandably, you might prefer a full house of furniture as soon as possible — but it takes time. Don't put so much pressure on yourself. Go slow and start with cheaper furniture pieces. This might not be the look you're going for, but one day you'll be able to afford all the pieces you want and more.
Moving into your first apartment is an exciting time, and you shouldn't let "lack of furniture" take away from your joy. Just about every person has been in your situation — it'll get better.
How long did it take to furniture your first place?
{{#comments_count}} Show Commnents ({{comments_count}}) {{/comments_count}}