7 Ways to save Money on a Night out ...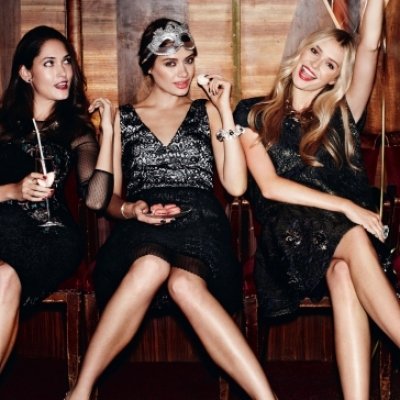 Ways to save money on a night out are always welcome when you're living on a tight budget, as many of us are. Even if you're not on a limited income, saving money is usually a pretty good thing. Going out can get pretty expensive, and it's easy to spend $100 in one evening. If you try these ways to save money on a night out, you can still have a great time socialising without blowing all your cash …
One of the best ways to save money on a night out is to set yourself a budget and stick to it. The easiest way to be sure you don't go over your budget is to take cash only, then you won't be tempted to spend more. But always ensure your safety: if taking a cab blows the budget, stay with a friend so you can bus home safely the next day.
Don't be embarrassed to use vouchers on your night out; it's an excellent way to save money when going out with a group. Look for coupons in the newspaper or online, or check websites like Groupon for deals. You'll often find restaurant deals available. Or if you fancy a particular restaurant, go on weekday evenings when they do a cheaper set menu.
You go to see a movie, then you're hungry - so you head off to a restaurant for dinner. And the only one with a table isn't cheap. Add on drinks afterwards, and that movie becomes pretty expensive. Eat at home before going out, so that you don't need to eat out afterwards. It will save you a lot of money.
Is there a friend in your group who never has enough cash, or forgets their wallet altogether? Or does someone always order more expensive food and then insist that the bill is split evenly? To avoid subsidising someone else's cocktails when you only drank water, pay only for your own share of the bill.
Look outside the obvious venues for a night out. You don't have to go to expensive concerts or theaters to have a great night out. Search out more low-budget options; local theater groups can put on some excellent shows. Also attend talks and other cultural events with like-minded friends, and share a discussion over drinks afterwards.
Do you hate paying $15 for a cinema ticket? There are ways of cutting down the cost of theater and cinema tickets. Many cinemas offer cheap tickets one day a week, or discounts to members (worth it if you go there a lot). Theaters offer cheaper tickets for previews, and sometimes have special offers to encourage younger people.
Finally, you may be able to secure free entry to a concert or other event by volunteering your help. Volunteers will often get free entry another night so that they can watch the play. If you love festivals, this is the perfect way to cut your costs and still see some amazing bands.
Look around, and you can find ways to have a great night out without spending too much. Find out what's going on in your local area - there will be all kinds of activities. What is your favorite way to have a fun night out at a bargain price?
{{#comments_count}} Show Commnents ({{comments_count}}) {{/comments_count}}