Online Surveys That'll Help Struggling College Students Make Money ...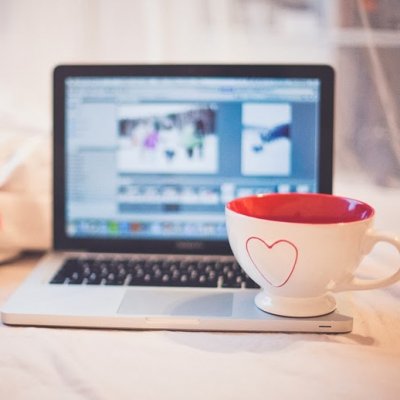 Being a college student is rough. You have to spend the majority of your time in class, doing homework, and writing essays. Whenever you have a second to spare, you'll want to relax with your friends, which means there isn't much time left for making money. If you aren't able to balance being a full-time student and being a part-time worker, here are a few online surveys that'll help all of you struggling college students make money:
1.

Cash Back Research

If you sign up for Cash Back Research ASAP, then you'll get a free $5.00 in your first paycheck from them. Their slogan is pretty accurate: "Take surveys. Earn cash. You won't get rich, but you will get paid." As a college student, isn't that exactly what you've been hoping to do? Unlike the papers you're used to filling out in class, these are much simpler. You're getting paid to give your opinions, not to look up facts.
2.

Pinecone Research

Pinecone Research allows you to fill out surveys in order to get money or merchandise. Whenever you fill out a survey, you receive points that you can use to redeem those items. Otherwise, you can get money sent straight to you through PayPal or a check.
3.

Swag Bucks

Swag Bucks doesn't actually give you any money for completing surveys. However, it will give you gift cards for completing surveys--and isn't that just as good? After all, any type of money is good money!
4.

Inbox Dollars

Inbox Dollars allows you to do more than take surveys. It also allows you to play games, shop online, search the web, and redeem grocery coupons. After you sign up, you'll be able to earn cash for the online activities that you complete on a daily basis.
5.

Survey Savvy

Here's another website that asks you to complete random surveys by giving your own opinion. You can register for an account on Survey Savvy in order to earn cold hard cash. If you enable digital tracking on your phone, computer, and any other devices that you've been using, then you can earn up to $60.00. Plus, if you refer friends or family members to the site, you can earn even more money than you were originally making. Now that's a great deal!
6.

EBates

Okay, this website isn't actually a survey site. However, eBates will help you earn money back on all of the items that you buy over the year. Now doesn't that sound great? All you have to do is sign up for a free account and visit their website before you make any online purchases. Then it'll give you cash back when you shop at the stores that they're affiliated with.
7.

Mechanical Turk

This is another website that isn't exactly centered around surveys, but it still helps you make money. Mturk is done through amazon. It allows you to find "an interesting task," work, and then earn money from doing so. You're able to work from home and choose your own work hours, so what more could you ask for?

If you don't have the time to get a job on campus, then you can fill out these online surveys whenever you have a few minutes to spare. Do you know any other websites that can help a struggling college student pay the bills?

{{#comments_count}} Show Commnents ({{comments_count}}) {{/comments_count}}