7 Ways to Make Money from Your Unwanted Stuff ...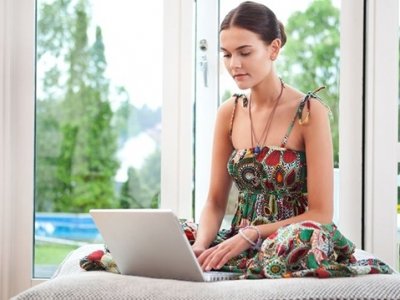 Have you been looking for ways to make money from your unwanted stuff? If so, you are not alone. I'm always looking for ways to get rid of items that I no longer find useful and make some money, too. Here's a list of 7 ways to make money from your unwanted stuff that many people use on a regular basis.
1.

EBay

One of the best ways to make money from your unwanted stuff is by selling it on eBay. I have been selling my family's unwanted items on eBay for many years now. This money has really come in handy for us. To sell on eBay, you will need to set up an eBay account so that you can list your items and a PayPal account so that you can get paid for the items that you sell. Both accounts are free. Be aware that there are some fees associated with selling on eBay. You may have to pay fees to list your item and fees once the item sells. If you have never sold anything on eBay, it may be a good idea to check out some of the eBay guides. There you will find eBay rules, tips for selling your items, and tips for getting paid.
2.

Craigslist

Selling items on Craigslist is fairly easy. It is also free, so you get to keep 100% of the profits that you make. To sell items on Craigslist, you will need to create an account, upload pictures of the items that you want to sell, and add a description. You can add your home phone or cell phone number, so potential buyers can contact you by phone or you can have them contact you through Craigslist only. Be aware that if you list your phone number, your phone may ring off the hook. You should also use caution if you decide to meet a potential buyer.
3.

Yard Sales

I love yard sales. I would rather spend a few hours going to yard sales than shopping at the mall all day. Yard sales are a great way to make some quick cash, while getting rid of things you no longer want. Last summer, my daughter and I had two yard sales and made enough money to fund part of our summer vacation. Plus, it was a fun activity to do with my little girl.
4.

Consignment Stores

There are several different consignment stores in my area. I have been able to find some wonder items at several of them. Many consignment stores will split the profits made from your item with you. The best thing about selling your items at a consignment store is that you don't have to do a lot with your items. You simply drop the items off and then go back to collect your profits. In my opinion, it's best to choose a consignment store that gets a lot of business, otherwise your items may not sell.
5.

To Someone You Know

Do you have some unwanted items that a friend or family member could use? If so, you could sell those items to them. I have purchased items from people that I know in the past. This has saved me quite a bit of money. If you don't personally know anyone that you could sell your items to, ask family and friends if they know of anyone who would be interested in purchasing the items you have.
6.

Bulletin Boards

Many businesses will allow you to place ads on their bulletin boards. In the town where I live, there is a grocery store, a gas station, and a post office that will allow you to put up ads. This is free way to sell your stuff. If you don't know of any bulletin boards to place an ad on, ask businesses if they will allow you to place an ad in their window. Be sure to look for places that get a lot of business, so your ad will get a lot of exposure.
7.

Facebook

I know a girl who sells some of her son's clothing using Facebook. She creates a photo album and uploads pictures of each item, with a detailed description. In each description she states that her friends can send her a message, if they have any questions or want to buy the item. Once the item sells, she removes the picture and description. This would be a good option to use if you live close to the people who buy your stuff. But if they live in another state, you will have to consider shipping cost, as well.

Selling your unwanted stuff is a great way to earn some extra money. Some people are even able to turn reselling items into a very profitable business. What are some of the ways you have gotten rid of your unwanted stuff?

{{#comments_count}} Show Commnents ({{comments_count}}) {{/comments_count}}