7 Tips for Negotiating the Interest Rate on Your Refinance ...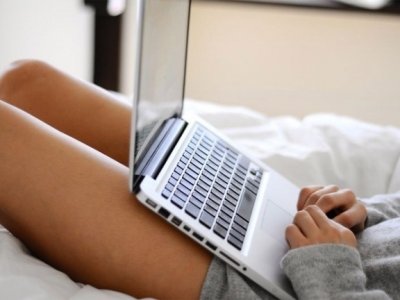 Negotiating the interest rate on your refinance can save you a ton of money in the long run. Getting a mortgage refinance is smart if you need a lower monthly payment. The money saved by lowering your payment can help you pay off other debt or build your cash reserve. But to accomplish any of this, you need the most desirable mortgage rate. Here are seven tips for negotiating the interest rate on your refinance.
1.

Come with a High Score
When negotiating the interest rate on your refinance, it is important that you have a high credit score. Your credit score says a lot about your credibility credit-wise. Since people with the highest scores are less likely to default on their mortgage loan, lenders typically give these applicants better rates. To build your credit score, always pay your bills on time and keep consumer debt to a minimum.
2.

Check with Your Present Lender
There's no rule that says you have to refinance with your present lender. However, your lender may offer the best refinance rate to retain your business. Call your bank, express your desire to refinance and request a free no-obligation quote.
In addition to acquiring a refinance quote from your present lender, you can also negotiate a better rate by shopping around. If possible, request a free loan quote from at least 3 to 4 other lenders. Based on your credit score and credit history, these lenders will determine the best rate. Compare all your quotes to ensure you get the most affordable deal.
4.

Pay Your Own Closing Costs
Closing costs range from 3% to 5% of the loan amount. And unfortunately, this is one of the biggest hurdles to refinancing a mortgage loan. Some lenders will wrap the closing costs into the new mortgage loan, reducing any out-of-pocket expense. Additionally, some lenders agree to pay a borrower's closing costs. Unfortunately, if the lender pays your closing costs, you will receive a higher mortgage rate.
5.

Refinance to a Shorter-term
If you decide to refinance your mortgage loan, you can extend your mortgage another 30 years. But if you want to negotiate the interest rate on your refinance, consider refinancing to a shorter loan term, perhaps a 15-year or a 20-year mortgage. A shorter-term increases your mortgage payment, but you'll save on interest and pay off the loan sooner
6.

Lower Your Debt to Income Ratio
Credit card debt won't necessarily prevent refinancing, but if you have a high debt to income ratio, your lender may charge a higher mortgage rate. To ensure you receive the most favorable rate, pay off your credit card debt before applying for a refinance.
A cash-out refinancing lets you borrow money from your equity, which can be used for any purpose, such as debt consolidation and home improvements. However, there's also the option of a cash-in refinancing. This is where you bring money to the closing table to reduce your new loan balance. Although bringing cash to the table isn't always required, this gesture can help you negotiate a better mortgage rate.
With mortgage rates at historic lows, many borrowers are jumping on the refinancing bandwagon. There are certainly benefits to taking out a new mortgage; but to enjoy these benefits, it's important that you qualify for the best rate. What tips can you offer for negotiating the interest rate on a refinance?
{{#comments_count}} Show Commnents ({{comments_count}}) {{/comments_count}}