11 Ways to save Money on This Holiday Season ...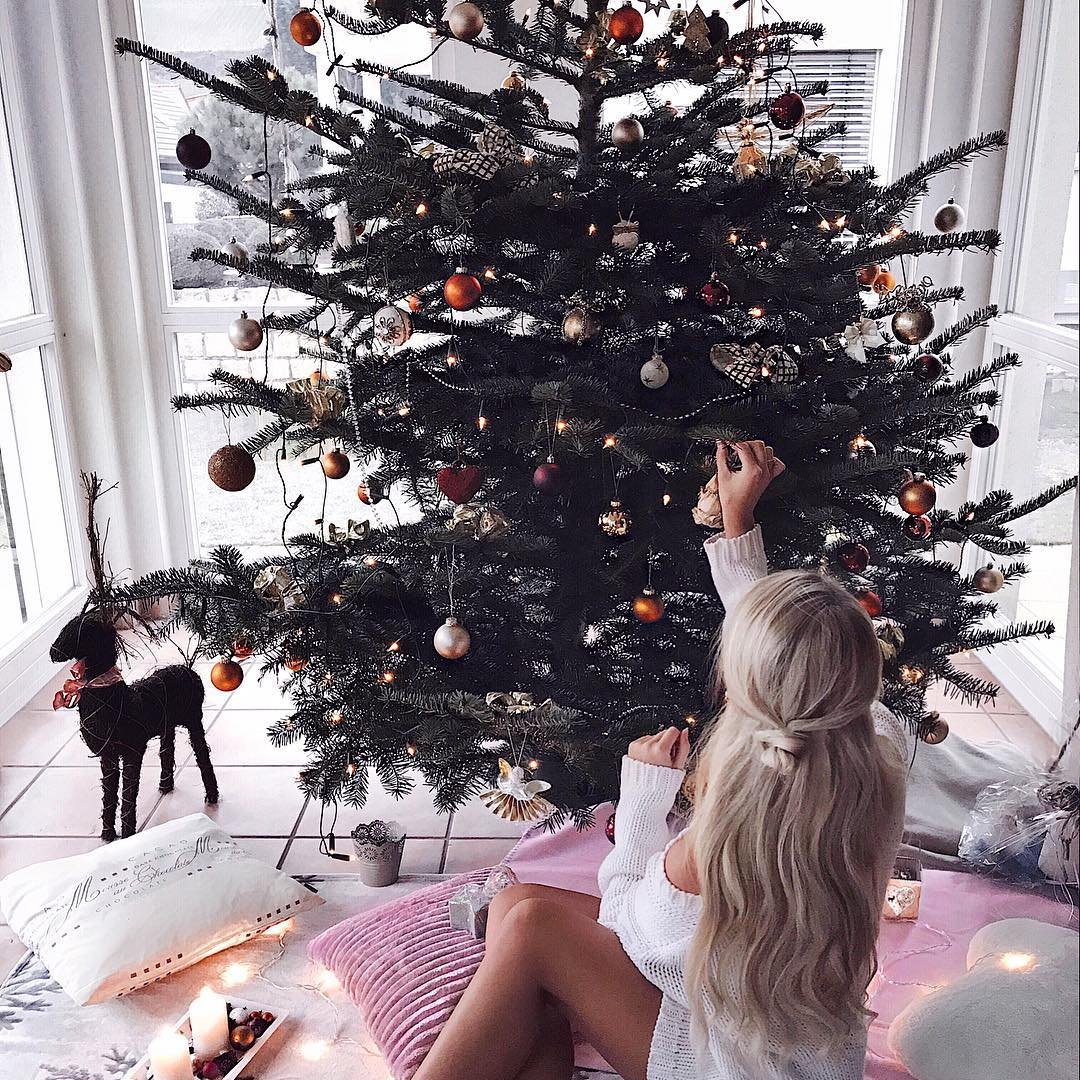 I say it's never too early to start looking for ways to save money this holiday season. Before you know it there will be reindeers and dancing Santas everywhere and you'll have a big list of to-dos staring you down. So why not start making a plan of attack for your list of gifts, cards, travel and food now so you won't be left feeling frazzled at the last minute? Check out my 11 tips on ways to save money this holiday season!
This article on ways to save money this holiday season is all about getting an early start. Having more time and money or at least having some more flexibility with your money, is so much easier than scrambling mid-season or last minute. There are always things you can't plan for too far in advance, but there are lots of things like finding holiday cards, wrapping paper, making travel arrangement, planning a menu, etc. that you can start brainstorming and planning now.
Isn't there some kind of ongoing joke that women love to make lists? I know I do! Well, let's put those fab list making skills to good use and start creating lists of things to do, things that you need to buy and a gift giving list along with how much money you want to spend. Then, try to stick with it as much as possible. These lists aren't set in stone so you can always add or subtract from the list anytime.
One of the tricks to save money during the holidays is to avoid paying regular retail prices on things. Always look for sales and discounts no matter if it's a plane ticket or a box of cookies. You can buy things online and go through cashback sites or look for promo codes where you can get a discount plus free shipping. You just have to be a little patient and keep your eyes peeled for good sales.
To me there's no feeling like getting a good bargain. The only catch is that you can't be everywhere at once searching for the best deal. Since you can't be at two places at once, download price comparison apps that does the work for you so you don't have to run all over town looking for the lowest price. Do this for everything including travel plans and gifts. Try apps like Shop Savvy, Red Laser, Price Grabber or Shop Advisor.
If you're a student, veteran, senior or member of certain clubs you can often get discounts on travel, lodging as well as other great stuff like technology, clothing and more. You just have to look into it and see which companies are offering discounts! How easy and fabulous is that?
Another stupendous money saving tip is to use your credit card rewards. Some credit card companies offer travel discounts or perks or you can always use your points towards gifts or gift cards. If you don't have a credit card, you can always sign up for survey sites where you can earn money through PayPal or Amazon gift cards. This will obviously take longer to earn, but if you start early, you can earn a lot of points through these sites! Try Epoll, Hotspex or Global Test Market.
Doing it yourself when it comes to home or office décor can save you lots of dough. Have you ever been to store that sells holiday décor and thought to yourself that could recreate it? You probably can and yours will be much more special since you took the time to make it. Have a crafternoon with friends or family and save money while you have fun!
Making your own gifts is probably the cheapest yet most meaningful way to go. I've never received a handmade gift I didn't absolutely love. Even if it's not the most beautiful or fancy, you took the time to sit there and make something for someone you care about and that means a lot. Some ideas for DIY gifts are cookies, jams or jellies, body scrubs, jewelry, personalized mugs, scarves or gloves. Check out AWS's DIY section for lots of great ideas and tutorials!
If you're hosting a dinner for the holidays, start stocking up on staples while they're on sale. You can get great deals on canned goods and drinks as well as boxed stuff before the holiday season and you have more time to check for sales and use your coupons. If you end up buying too much stuff, you can always donate it to your community food bank!
If you have friends or family members that live out of state or out of the country, consider sending them an e-card instead of a paper card. You can often get e-cards for free or you can get a membership to an e-card site and send out all the e-cards your heart desires! You can also Skype or call your loved ones and catch up.
This might sound like a hassle, but buying seasonal items out of season is the best way to get good deals on holiday items. You can get your cards, wrapping paper, artificial tree, stockings and more at half price or more than half off. Sure, you'll have to wait until next year to use them, but you'll get some serious savings this way.
Saving money during the holiday season requires some creativity, but it's totally doable. We don't have get sucked into the holiday madness and buy everything at retail price at the mall. There are many ways around it and I hope these suggestions gave you some ideas on how you can do just that. How do you save money during the holidays?
{{#comments_count}} Show Commnents ({{comments_count}}) {{/comments_count}}