7 Simple Ways to save on Your Morning Cup of Coffee ...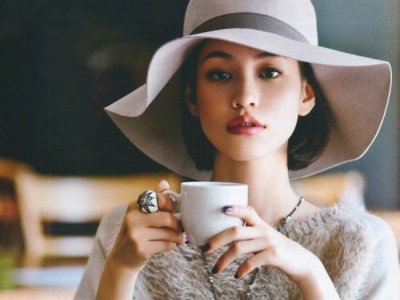 If you need caffeine to get your day started, there are plenty of ways to save on your morning cup of coffee. Life can be very hectic. Even if you go to bed at a reasonable time each night, getting up early can be a real challenge. If it wasn't for your morning cup of coffee, you might never make it to work on time. But when you add up how much you spend on coffee each week or month, the number might surprise you. Fortunately, there are seven simple ways to save on your morning cup of coffee.
This is one of the simplest ways to save on your morning cup of coffee, yet it's something that many of us don't do. Understandably, you're busy in the mornings and there isn't a lot of time to set the coffee maker. But given how one pack of coffee might be a lot cheaper than what you spend at the coffeehouse in a week, brewing your own makes sense.
If you go to Starbucks or another coffeehouse in the morning, skip the expensive lattes and purchase a simple cup of coffee. In most cases, you can purchase a basic cup of coffee for around $1.50, which is much cheaper than a latte, which can average over $3. This simple adjustment can cut your coffee expense in half.
The bigger the cup, the more you'll pay. If you stop for coffee in the morning, order the smallest size available. In most cases, this is all the caffeine you need to wake up and jump start your day.
If you stop at the same place for coffee every day, consider buying a reusable mug from the establishment. Bring the mug each time you purchase coffee, and the coffeehouse or convenience store may take $.50-$.75 off your purchase. This may seem like a minor discount, but it adds up quickly.
Regularly check sites such as Groupon or LivingSocial for discounts to local coffee houses. About a year ago I purchased a $15 gift certificate to Dunkin' Donuts for only $5. As you probably know, this restaurant serves a variety of breakfast items from coffee to donuts. There are limits to the number of gift cards you can purchase for yourself, but in addition to any personal gift cards, you can also purchase a certain number as gifts for others.
Likewise, you can save money on your morning cup of coffee by scaling back the number of times you visit the coffeehouse. For example, instead of going every single morning, maybe you can scale back to two or three times a week. This way, you can treat yourself to your favorite flavor a couple times a week, and brew your own coffee the other days of the week.
7.

Replace Coffee with Tea
This is probably the last thing you want to hear. However, replacing coffee with tea has significant health benefits. For example, drinking tea can reduce your risk of stroke by 20%. Tea is also full of powerful antioxidants, which can speed your metabolism and help reduce your risk for cancer.
As a coffee drinker myself, I understand the need for a morning cup - but not at the expense of my bank account. The cost of a daily cup can add up. Even if you only spend $2 a day on the weekdays, that's $40 a month. Yet, a pack of store-bought coffee can cost as little as $5 and last longer than a month.
What steps have you taken to save on your morning coffee?
{{#comments_count}} Show Commnents ({{comments_count}}) {{/comments_count}}