7 Impressive Tips on Saving Money at the Movies ...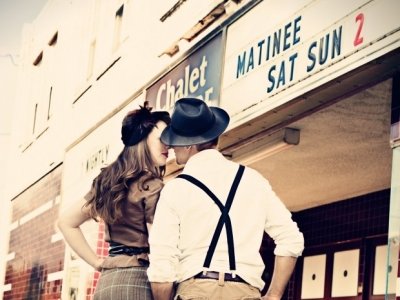 Believe it or not, saving money at the movies isn't impossible. I know we all go the movies expecting to pay an arm and a leg for tickets, snacks and drinks, but there are ways around it. Best of all, it doesn't involve sneaking in through the back door of the theater. So, if you're interested in some tips on saving money at the movies, keep some of these smart saving tips in mind before you head to the movies again.
One of the more underutilized tips on saving money at the movies is to buy tickets in bulk. You don't have to buy hundreds of tickets to save, either. Check out your local theater's corporate website to find deals on buying packs of tickets instead of individual tickets for specific movies. These movie tickets typically don't expire and have few restrictions.
2.

Sign up for Movie Previews
Did you know that there are websites that host free movie screenings? Depending on where you live, you can sign up to go to see screenings of new movies in your city. You get to watch a brand spanking new movie and it's for free. Try websites like gofobo.com, seeitfirst.net, advancescreenings.com and cinemit.com.
Check to see if any of your local movie theaters have a loyalty rewards club that you can join. These loyalty clubs will reward you with discounts and upgrades at the concessions stand, free movie passes and some even offer special perks like rewards and waiving online ticket fees. Even if there is a fee for the club, if you go to the movies enough you'll get your money back through the rewards.
Saving money at the movies sometimes means you have to go to the theater during the off times. There's really nothing wrong with going to see a matinee, either. If there's a movie that you want to see but aren't quite sure if you should shell out the dough, go to the matinee. If there is a movie you want to see but don't feel like fighting crowds, go to the matinee.
5.

Shop at Warehouse Clubs
Another way to save money at the movie theater is to purchase your movie tickets at a warehouse club like Costco. They're usually marketed and packaged as a gift, but you can save a few dollars per ticket by buying your movie tickets this way. You save money, skip the long ticket line and you have more money to spend on popcorn.
If you can't fathom the thought of watching a movie without popcorn but hate the high prices, consider sharing your snacks. Movie theaters usually offer free popcorn and drink refills on the larger sizes. So if you ask for a separate cup or container you can share your popcorn, candy or soda. This way you can save money, get your fill of snacks and everyone's happy.
You can also save money on movie tickets by looking for discount at some not-so-obvious places. Check if your workplace offers any discounts, hunt for discounts on movie theaters' Facebook pages, keep your eye out for discounts on movie tickets through daily deal sites like Groupon, or if you're a member of a specialty club like AAA, you can get a discount through their site, also.
Don't skip the movies just because you're on a budget. There are plenty of simple ways for saving money at the movies without breaking any rules. Do you have any tips on saving money at the movies?
{{#comments_count}} Show Commnents ({{comments_count}}) {{/comments_count}}