29 Ways to Make Money on Weekends ...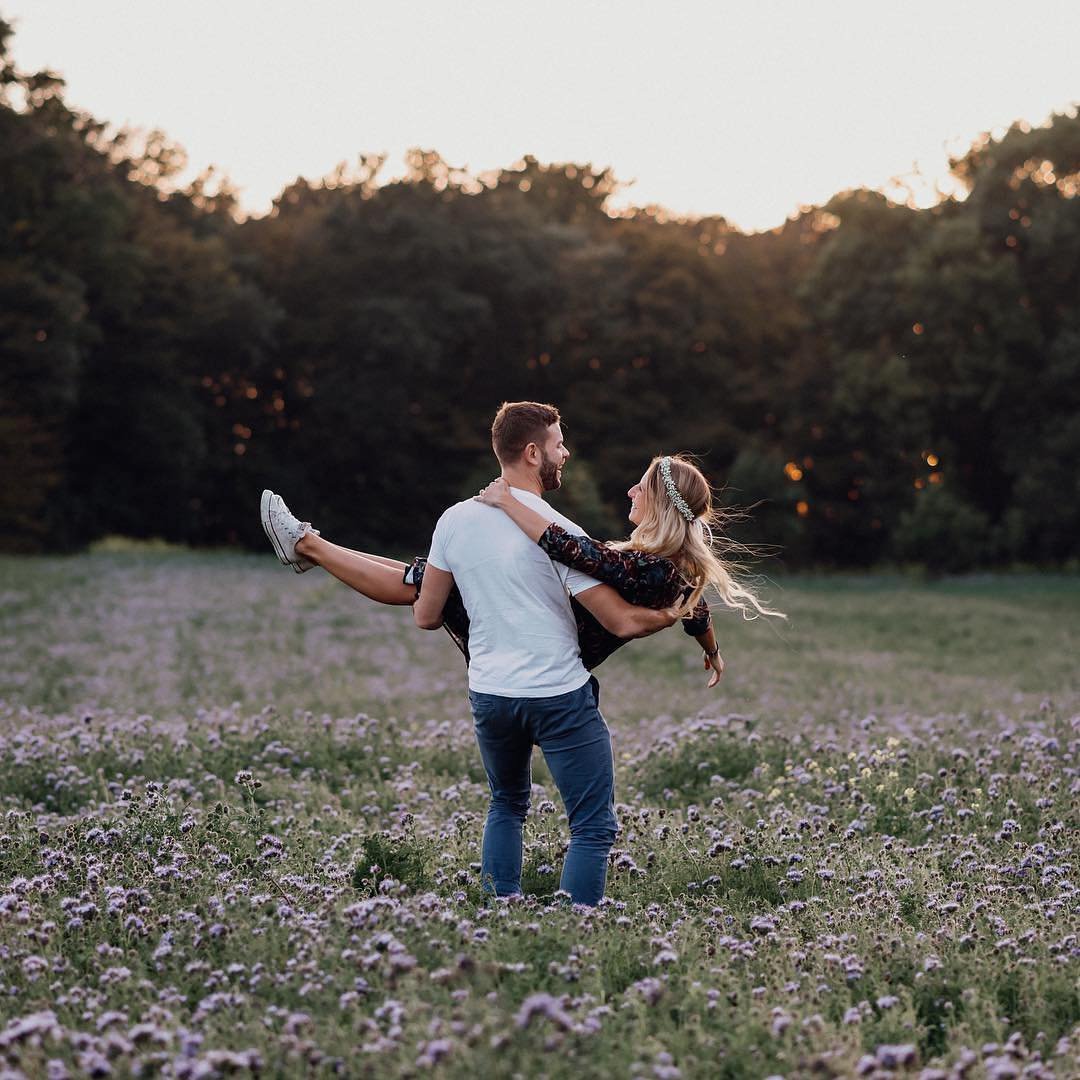 Want to know some ways to make money? Let's face it – we all could do with some extra cash. Sometimes we need some extra money quickly and at other times we need something more sustainable as a supplement to our existing income. So, instead of the usual ways to make money fast which feature so prevalently on millions of websites, I've searched out money making ideas you can use on the weekend and which involve more than selling your possessions on auction sites. Let's take a look at some creative, useful and interesting ways to make money on the weekend.
1.

Work in a Restaurant

This isn't the most glamorous of ways to make money, but working in a restaurant offers steady and stable work. Restaurants are always looking for people to act as waitresses. If you are extra nice and get a lot of tips, you might even up your basic salary by 50%.
2.

Sell Body Parts

Granted, this isn't the simplest or most attractive of money making ideas and won't be for everyone, but selling blood plasma or bone marrow is extremely lucrative. Plus, the body renews these resources so you can do it more than once. As well, these are vital medical resources and you could very well save a life!
3.

Genealogy

If research is your game, genealogy is for you. Lots of people want to discover where they came from by tracing their family tree. Offer your research services to the local community and help people realise one of their goals whilst earning a salary.
4.

Cleaning

After a long week at work, not many like to clean on the weekend. Well, you could be the girl to take advantage of it by becoming everybody's favorite cleaner. It doesn't pay so well for residential cleaning, but if you become a commercial cleaner, you can see your salary take a dramatic increase.
5.

Antiques

Antiques are always bound to bring in some major dollars. If you can spot treasure in a mountain of trash at local yard sales you could make a profit, and if you become proficient, lots of it.
6.

Tax Season

Help other people save money and make money yourself! The tax system is complicated. If you know about the tax system you can make a living off of doing other people's taxes. Of course, this is only a temporary thing during the tax season, but it's a great thing to add into your moneymaking schemes.
7.

Freelancing

Graphic design, writing, or just filling out surveys are all freelance jobs which pay enough to make it worthwhile. Spend a few hours every weekend and it's a great way to supplement your income.
8.

Parking Spaces

Live near an events center? Rent out your parking space on game day. These parking spaces go for quite a lot, especially if you happen to live somewhere like Gillette Stadium or the Louisiana Superdome where major sporting teams make their home.
9.

Computing

You probably know of the neighbor who is constantly complaining about their computer. If you know about computers offer to sort out any problems, and since it seems to be a regular occurrence, you constantly get paid. Wonderful!
10.

Chores

Washing cars, mowing lawns, and raking leaves are just some of the things you can offer to do in the local community for a small fee. Neighbors always need annoying jobs completed and they want to work with someone they can trust.
11.

Clothing Goddess

If you are handy with a needle and thread, altering clothes can be your thing. Taking old clothes and remaking them into something new and original can earn money. Another way to make money is to create a little online store for your creations.
12.

Cover an Event

Event organizers want their event covered from all possible angles. If you have your own camera or video camera, offer your services for a modest fee at local events; including weddings, funerals, and gigs. You get to enjoy the event for free too, so it cuts down your entertainment costs.
13.

Tie the Knot

Help loving couples get married by earning the required certification. Many major religions ordain newcomers quite quickly, so it should only take a matter of weeks. It pays quite well, especially if you live in a state where gay marriages are legal.
14.

Live Music

If you have a big yard, you can make it into a little one-night festival. Talk to some local bands and put up posters around the neighborhood. Charging a small entry fee can cover your costs and leave you with a little bit of profit.
15.

Crafts

One of the ways to make money is to sell crafts. If you have an eye for design, you can make items fairly cheaply. With some excellent marketing, extolling the virtues of hand-made, quality and unique items, you could turn a fair profit.
16.

Direct Selling

Joining a program like Avon is always worthwhile if you live in an area with limited shopping choices. But there are also plenty of direct selling opportunities from Tupperware to Lia Sophia too, so research what's on offer. Don't rule out those home party plan schemes either – you can even host a "cash for gold" party. People have been using these ways to make money for decades so they must work.
17.

Focus Groups

If there are any focus groups available in the area, try them out. It's a few dollars work for talking about yourself for a few hours. What could be easier? Check out local market research opportunities too.
18.

Play Music

Playing a guitar or another instrument in the street is nerve-wracking, but if you're good it pays well. As long as you dress well and pick the right location, you have a potential audience of thousands as a busker.
19.

Babysitting

One of the oldest ways to make extra cash and still one of the best. Take your neighbor's little monsters off their hands for a few hours at the weekend. If you're really good with children, you could even bring numerous children over for a play date.
20.

Scrap

Scrap metal, such as copper, fetches a high price at local scrap yards. If you have access to anything which may contain metal, save it up and cash it in; even if it's just something you find at the side of the road.
21.

Personal Services

People spend plenty of dollars at the salon on expensive treatments. You could cash in on this too. Take a course in aromatherapy, reiki or massage, invest in a massage table and provide your own weekend services.
22.

Become a Youtuber

Don't be so hasty to dispel the idea of becoming a Youtuber because although it may seem like an unattainable job, many people become rich from it! It might take some time to grow as a Youtube personality but once you establish your own audience and get used to putting out content, you can make a good amount of money!
23.

Sell Your Things

If you are ready to clean out your closet, let go of some of the things you cherished for years, or re-sell things that don't fit you, try selling your stuff online. Many people are able to make extra money on the side by selling things on amazon, ebay or craiglist. There are even apps which you can use to display your clothing pieces for other people to view and buy.
24.

Become Participant in an Experiment

There are actually ways of making money and helping our society make strides toward new discoveries. All you have to do is to agree to become a participant of an experiment and sign the informed consent form. NASA actually pays $5,000 for someone to lie in bed for 90 days with limited physical movement!
25.

Dog Walking

If you are an animal lover and have some spare time on the weekends, find a dog walking job! All you have to do is take a walk with some of the most adorable pets for a couple of minutes and pick up after them. It doesn't require much physical or mental labor, and it pays!
26.

Pet Sitting

Besides dog walking, there are other easy jobs involved with animals such as pet sitting. If you have neighbors or know of anyone who is going away and needs someone to take care of their animals, volunteer as a candidate! Animals are not high maintenance; all they need is food, water, a cozy environment and some love!
27.

Tutor Those in Need

If you have exceptional skills in learning and know how to translate that knowledge to others, tutoring might be the best option as a weekend job. Just offer your services to those in need by hanging up flyers or asking around, and if you are good at what you do, it can become a semi-stable weekend job!
28.

Bar Tending

Although bar tending jobs come with a lot of competition, it is a great way of making side money once you get a position. All you need is to be is of an appropriate age and have some skills in mixing drinks! Bar tenders often make a great deal of money from tips but don't expect to rake up hundreds of dollars every night from the start, everything takes time!
29.

Sell Your Own Creations

If you are generally a creative person and know how to make useful and aesthetic pieces, use your talent to make money. Whether you are an artist or a jewelry maker, someone is bound to be interested in your work! Not only will you be able to let your creativity flow but you'll also add to your primary income.

Why not make the most of your weekends and try some of these ways to make money? Trying any of them is infinitely better than sitting on your butts bemoaning the lack of cash. Don't you agree?

{{#comments_count}} Show Commnents ({{comments_count}}) {{/comments_count}}